#NationalCoffeeDay 2017 in Lakeland
---
---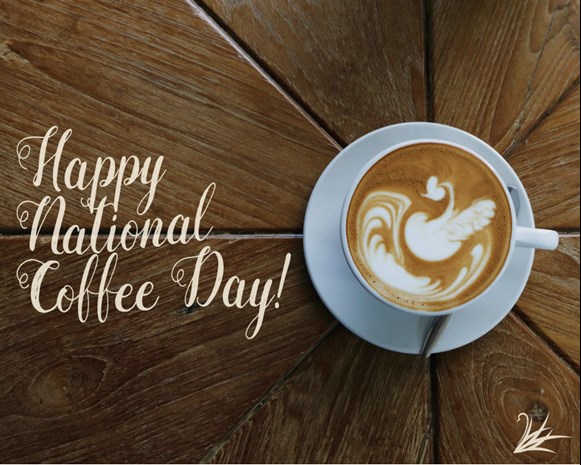 ---
September 29th is National Coffee Day and a number of your favorite coffee shops are offering some great discounts and freebies to keep you caffeinated all day...and in some cases ALL WEEKEND!
---
Lakeland Coffee Shops & Restaurants Participating in National Coffee Day 2017
7-Eleven

Members of 7-Eleven's 

7Rewards loyalty program get one free cup of coffee at participating locations ALL WEEKEND (9/29-10/1). To redeem, show a bar code on the 7-Eleven smartphone app at checkout. Limit one deal per member.
---
---
Dunkin Donuts

Free Medium Coffee with Purchase of a Medium or Large Coffee
---
---
Krispy Kreme 

Free Original Glazed Donut AND 12 oz Cup of Coffee...ALL WEEKEND (9/29-10/1)
---
---
Posto 9

Posto 9 is offering free Patriot Coffee Company coffee all day
---
Starbucks

Free Coffee-Related Seminars about Ethically and Sustainably-Sourced Coffee
---
---
 Is your coffee shop or business participating in National Coffee Day? Email us so that we can add your #NationalCoffeeDay promos posthaste!
---