New Residential Development: Mirrorton
---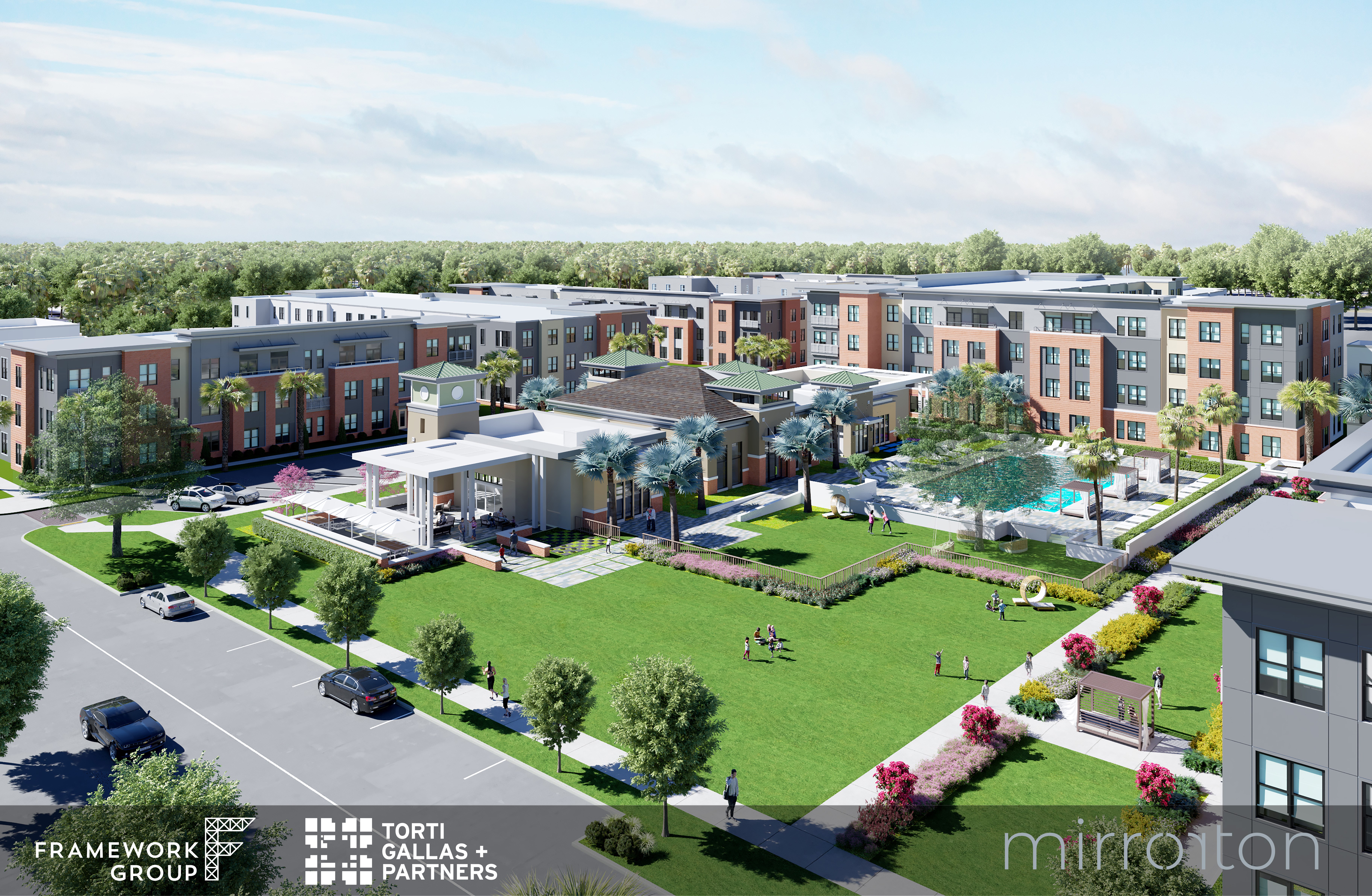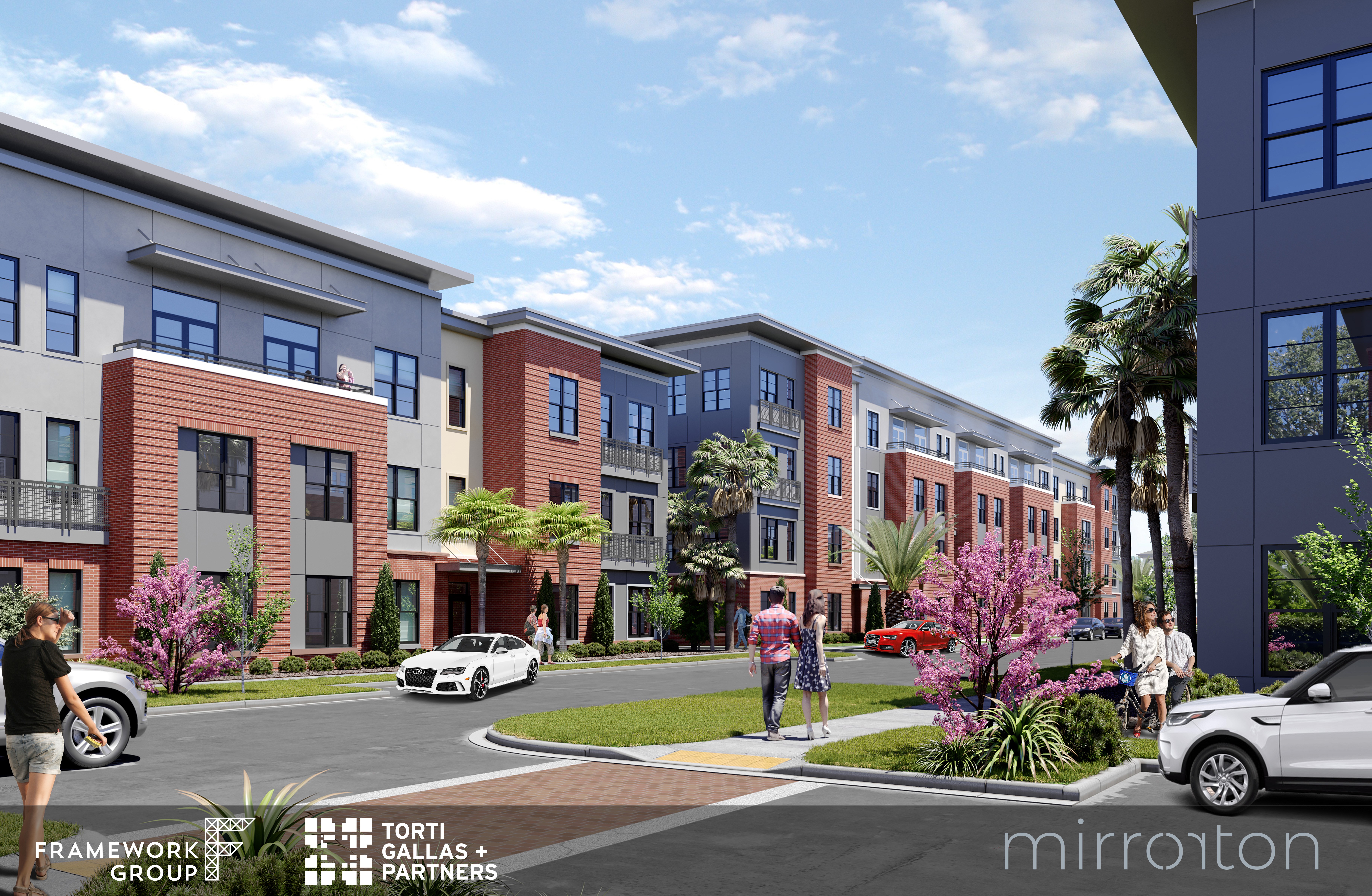 Lakeland, FL (February 15, 2018) | Lakeland CRA Update: Framework Group, LLC, who was awarded the development and acquisition of the North Lake Mirror site, will present the renderings of Mirrorton on Monday, February 18th at the regularly scheduled City Commission meeting. (The City Commission Meeting begins at 9:00 AM in the City Commission Chambers, 3rd Floor, City Hall.)
---
About Mirrorton
From Framework Group, LLC and Walker Brands:
Once thought of as mostly quiet and part of the past, Lakeland is on the rise. With an evolving workforce, its population is growing. With Downtown offering more urban and eclectic experiences, its appeal is broadening. And with increasing demand for contemporary housing, its timing is perfect for something that's never been seen before. 
At the heart of Downtown Lakeland is Lake Mirror. Surrounded by its promenade, this historic landmark is also a cultural hub. Home to concerts and festivals, as well as art shows and holiday celebrations, Lake Mirror attracts the crowds. And it reflects not only the past and present, but also the future. Because an entirely new standard for living is just a short walk away. 
Welcome to Mirrorton, a transformative development that complements and redefines Downtown. 
With 305 apartments and townhomes set on 13.5 acres, Mirrorton is designed to be both nestled in and a seamless extension of its surroundings. Its urban neighborhood design and planning emphasize the street-level pedestrian experience, and the building architecture combines traditional brick and stucco materials with a contemporary massing and aesthetic. Mirrorton also unveils a welcomed mix of top-end finishes and unexpected appointments. From granite counters and wood floors, to high ceilings, abundant natural light and more, Mirrorton showcases a level of detail as thoughtful and refined as it is inviting. 
Also at another level are Mirrorton's master plan and amenities package. The layout features open green space with live oaks, wide sidewalks, an adjacent dog park, and a grand lawn next to a clubhouse. But not just any clubhouse. Because at more than 8,000 square feet, Club Mirrorton goes far beyond current perceptions when it comes to resident luxuries in Lakeland. 
Club Mirrorton offers a fitness center and coffee bar, spa with sauna and massage services, resident kitchen, pet spa and speakeasy. There's also a conference room, computer room, game room and private party room, as well as a resort style pool and patio. More than an amenity, Club Mirrorton is a destination unto itself. 
Delivering a degree of scale that turns heads and quality that raises eyebrows, Mirrorton truly stands apart. It blends precedence with innovation, establishes new norms, and beckons you to drive less and stroll more. For Downtown Lakeland, Mirrorton is an unrivaled community. And for the surrounding area, a refreshingly urban and exciting lifestyle to consider. 
---
Contact:
Nicole Travis
CRA Manager
863.834.6011
---