Bill Anderson Named Director of Water Utilities
---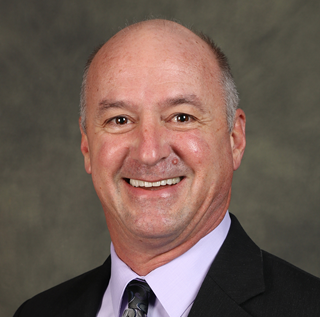 LAKELAND, FL (June 12, 2018) | The City of Lakeland announces Bill Anderson as the Director of Water Utilities officially starting July 7th. Anderson has been with the City of Lakeland's Water Department since 2000. He first started as an Environmental Technician III at the Wetland Treatment System (Se7en Wetlands). He was named the Environmental Scientist in 2006 overseeing wetland treatment operations for 10 years before being named Assistant Director of Water Utilities in 2016.
City Manager Tony Delgado said, "The City and our Water Utility Department is fortunate to have an outstanding team of public servants supporting our community. Over the years, they have been led by a stellar group of administrators who have set a great foundation for the utility. I am extremely proud and excited to appoint our newest Director that will guide the utility into the future. Bill Anderson will lead the Department following the retirement of Director Bob Conner." Delgado added, "Bill has been with our Water/Wastewater team for 18-years. During this time, he has sharpened his administrative and operational skills. His knowledge of the Department, his customer-centric philosophy and his commitment to managing one of our most important resources makes him an obvious choice for the leadership role."
Anderson is 56 years old and he will be paid $138,052.80 per year as Director of Water Utilities. Anderson served in the U.S. Air Force from 1983 to 1987. He obtained his Bachelor of Science Degree from Florida Southern College in 1999. "After serving in the Air Force, I spent many years in retail management where I honed a customer service based philosophy. This has helped me as I've advanced my career with the City of Lakeland's Water Department", said Anderson. "I am extremely honored and humbled by this opportunity. We already have an outstanding team providing both water and wastewater services to our customers and I look forward to continuing to work for that team. Our challenge is supporting the economic development of the City of Lakeland while sustaining the limited water resources we all depend upon. I have worked with this world-class Water Utility team for 18 years and I know we're ready to face that challenge." 
City of Lakeland Water Utilities has 220 employees serving approximately 200,000 water customers and 100,000 wastewater customers. City Manager Tony Delgado said, "I would like to thank our retiring Director, Bob Conner for his dedication with over 20 years of service to this community. Bob has truly provided a solid foundation for our community's utility to build upon." Retiring Director Bob Conner was hired as the Manager of Waste Water Operations September 1996. He was promoted to the Interim Director of Water Utilities December 2014 and he was officially named Director of Water Utilities April 2015. Conner retires after serving almost 22 years with the City of Lakeland's Water Department.
Contact
Kevin Cook
Director of Communications
863.834.6264
kevin.cook@lakelandgov.net
---
For additional information about the City of Lakeland, please explore www.lakelandgov.net. Citizens are also invited to follow the City on Facebook, Twitter, Instagram, Youtube, Vimeo, Snapchat and Nextdoor.  Citizens can find the City of Lakeland on these social media platforms by searching lakelandgov. 
---