Weekly Roundup | June 3-9, 2018
---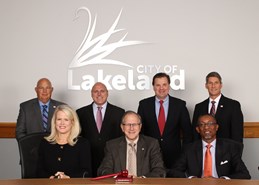 City Commission Meeting
The City Commission met on Monday, June 4th. 
---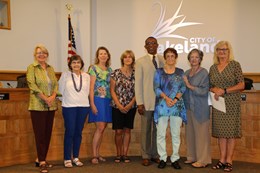 City Commission Proclamations - June 2018
Four proclamations were awarded by the Mayor and City Commission at Monday's City Commission Meeting. Here are the proclamations and their recipients:
National Garden Club Month, Garden Club of Lakeland
Code Enforcement Officers' Appreciation Week – June 4-8, 2018, City of Lakeland Code Enforcement Department
Juneteenth Day – June 19, 2018, Doris More Bailey
LGBT Pride Week – June 13-16, 2018, Lakeland Youth Alliance & PLFLAG of Polk County
---
New Video: Hands-On Experience
Welcome to this edition of Hands-On Experience: City Jobs! This week, Christina Camp (Communications) visits City of Lakeland Parks & Recreation Operations Support Tech II, Jared Freeman, who manages a stellar team of six and helps to make (and keep) the medians of Lakeland's major roads beautiful! ...And Christina gets to help level the grade of the median on S. Florida Avenue!
---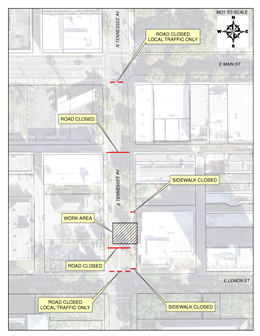 Under Construction
Portion of South Tennessee Avenue to Close for Sanitary Sewer Project
The City of Lakeland Wastewater Collection Division will perform sanitary sewer work that will impact South Tennessee Avenue just north of East Lemon Street. Work is scheduled to begin on Monday, June 11, 2018 and go until Friday, June 15, 2018.
---
Wastewater Collection Division Will Rehab Sewer Main: Portion of Griffin Road Will Be Impacted
The City of Lakeland Wastewater Collections Division will be rehabilitating a sewer main along the south side of Griffin Road. The project will start June 5th and work is projected to be completed by June 20th.
---
---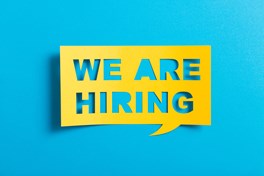 Now Hiring
There are currently 18 open positions at the City of Lakeland and we want YOU to join our team! New positions this month are:
Accounting Clerk I, II or III
Electric Utility Academy Intern
Lakeland Public Library

 

Page

Lakeland Police Athletic League

 

Program Coordinator


Warehouse Operations Technician I
---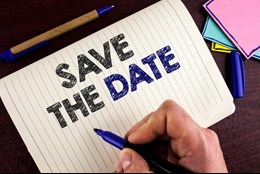 ---
For additional information about the City of Lakeland, please explore lakelandgov.net.  Citizens are also invited to follow the City on Facebook, Twitter, Instagram, Youtube, Vimeo, Snapchat and Nextdoor.  Citizens can find the City of Lakeland on these social media platforms by searching lakelandgov.