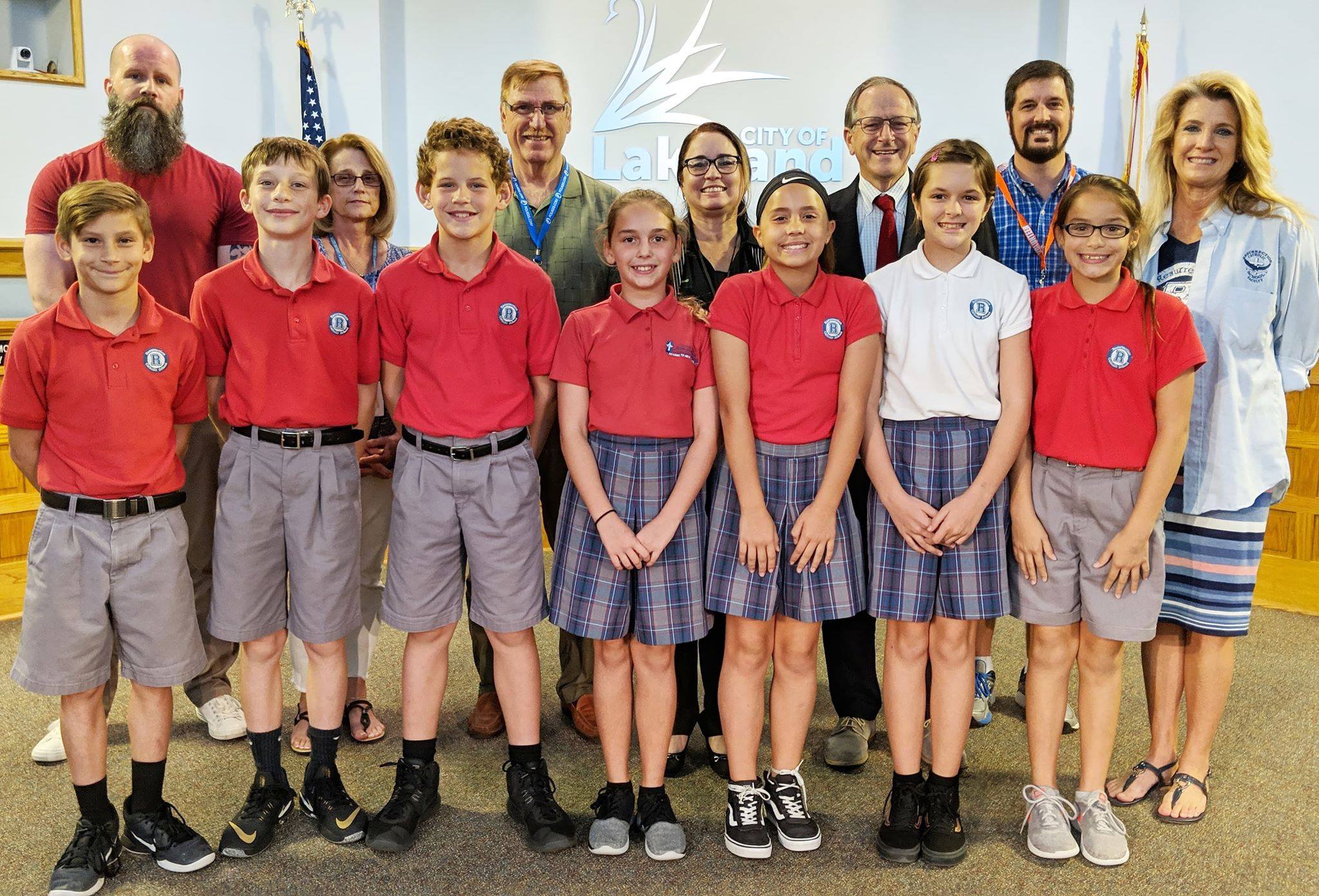 Geographic Information Systems Day
November 14, 2018
Here to receive the proclamation are Naomi Tillett, Engineer for the City of Lakeland's Public Works Department, GIS team members and students from Resurrection Catholic School.
Geography Awareness Week
November 11-17, 2018
This week promotes Geographic Information Systems (GIS) and Geographic Literacy in schools and among the general public. National GIS Day is November 14, 2018, and provides a forum for users of GIS technology to demonstrate real-world applications that are making a difference in our society. The City of Lakeland is committed to utilizing GIS to better serve its residents and customers and make Geographic Information easily available to the Public.
On November 13-16, 2018, the City of Lakeland will hold a week-long GIS event open to the public in the lobby of City Hall daily from 9:00 AM to 3:00 PM, displaying GIS technology, educational videos, and a map gallery.