Broadband Survey: Results Will Help Determine Community High Speed Internet Needs
---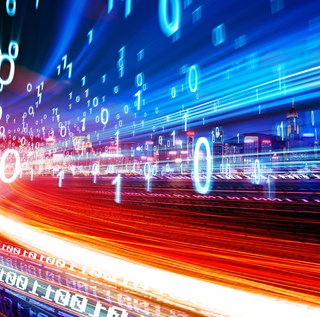 LAKELAND, FL (April 15, 2019) | The City of Lakeland has engaged Magellan Advisors, LLC to help create an investor grade business plan for the City to function as a broadband utility. As part of the business plan development, Magellan is conducting a survey with citizens and businesses to help determine the Community's need for high speed internet.  The survey was sent to a random sample of 38,000 Lakeland residents and area businesses. Recipients of the survey will have through the month of May to complete the survey.  Surveys have been distributed by email to a geographically diverse set of citizens and businesses within the Lakeland electric service area. 
City Manager Tony Delgado said, "This survey will help the City make important business decisions regarding high-speed internet services possibly being offered to our Lakeland residents. Following the survey, the City and Magellan will work together to determine the most feasible options and formulate a plan that will be presented to the City Commission before we solicit citizen input and feedback." 
He added, "Please take the time to review and complete the survey because the City will use the feedback received as we continue to evaluate the possibility of offering high-speed internet going forward. Following the development of the plan we will also schedule public meetings for additional citizen input."
Sustainable economic development, growth, opportunity and innovation are dependent on affordable high-speed internet access and this is an essential criterion for Lakeland to become a world class community. City vision and leadership wants to ensure our community has an affordable broadband infrastructure necessary to meet the need for our citizens.
Contact
Kevin Cook
Director of Communications
863.834.6264
kevin.cook@lakelandgov.net
---
About Lakeland
The City of Lakeland was incorporated January 1885 and has grown to become one of the largest inland communities in Florida.  With a current population over 100,000 Lakeland continues to grow. It has been designated a Standard Metropolitan Statistical Area by the US Census Bureau for over 30 years.  With tourist attractions and gulf beaches only an hour away, Lakeland continues to capitalize on its ideal central Florida location along the I-4 corridor.  The City owns and operates Lakeland Electric, the third largest publicly owned utility in Florida and it was one of the first to offer power in the Sunshine State over 110 years ago.
For additional information about the City of Lakeland, please explore lakelandgov.net.
Citizens are also invited to follow the City on social media. 
---