Heritage Parking Garage Construction | Portion of Kentucky Avenue Will Close May Through December 2019
---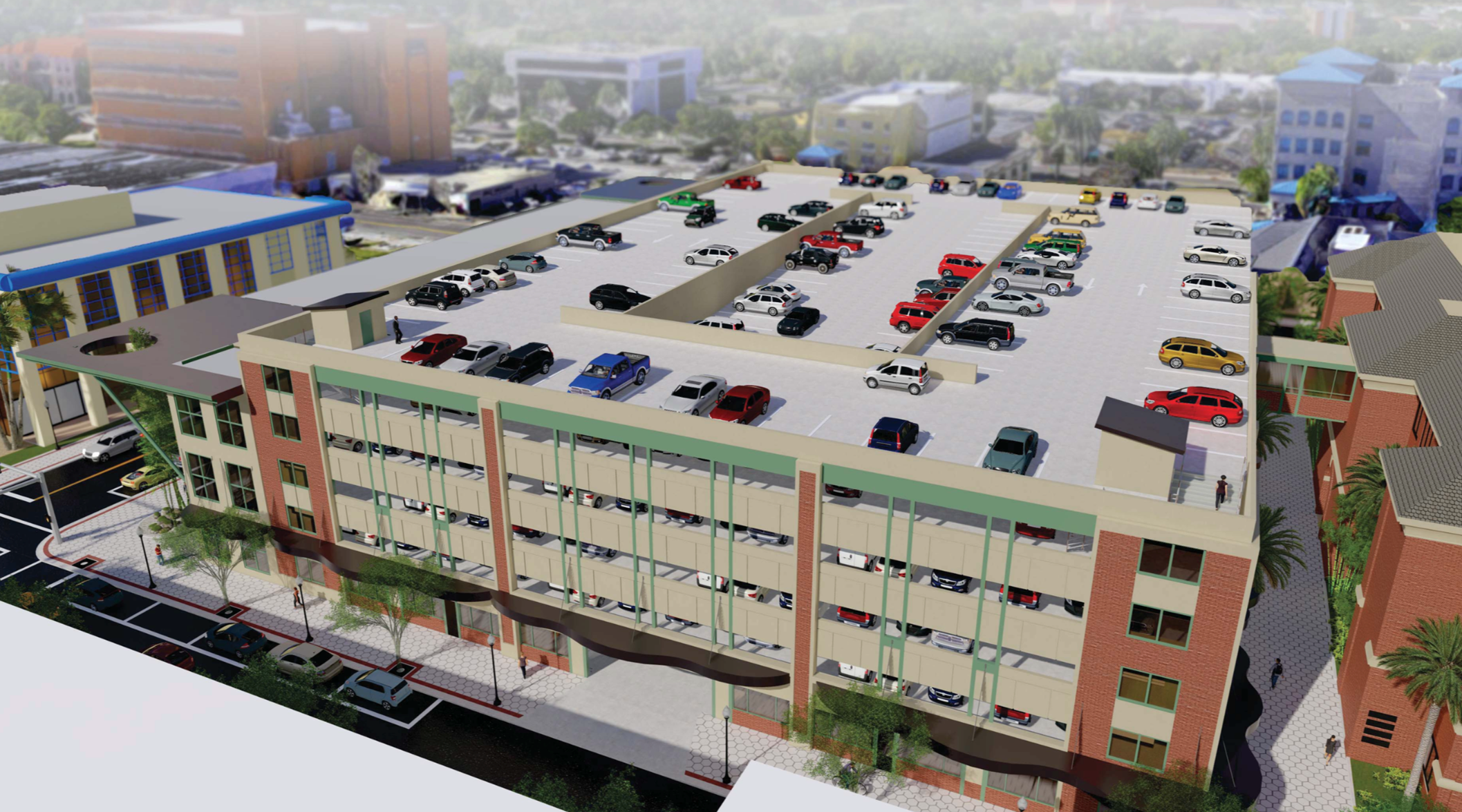 LAKELAND, FL (April 9, 2019) - Construction will soon start on the 824 space Heritage Parking Garage. This public/private project will be built on the existing private surface parking lot adjacent the Heritage Plaza Building located at 225 East Lemon Street.  Jason Willey, Business Development Manager for the City of Lakeland said, "Downtown visitors may notice that we are currently doing some utility work that has a few spaces on Kentucky Avenue closed.  This work will soon transition into more complicated site work in preparation for the Heritage Parking Garage construction."  He added, "To accommodate the construction schedule, the contractor will be closing Kentucky Avenue between Orange Street and Lemon Street as of May 1st. This section on the road will remain closed throughout the duration of the project."  The project is slated to be completed December 31, 2019.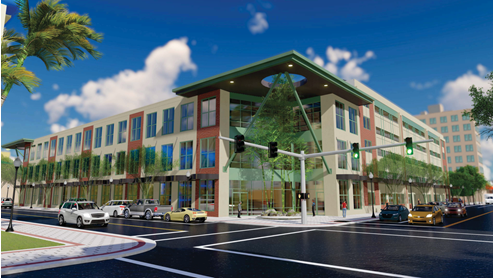 The Heritage Parking Garage is a unique project that has four entities paying for the garage. Each entity will retain ownership of the parking spaces, paying a pro-rated share of the construction and development costs, depending on the number of spaces they own.  The City of Lakeland is purchasing 399 spaces, Lakeland Regional Health Systems is purchasing 125 spaces, MidFlorida Credit Union is purchasing 175 spaces and Heritage Plaza owner BKP Five LLC is purchasing 125 spaces. The cost for the garage is approximately $11 million, or $15,736.77 per space. The City of Lakeland's responsibility is $6.3 million.
City Manager Tony Delgado said, "The City is setting aside 20 to 30 spaces for daily downtown visitors but during weekend and after regular business hours all of the City's allotted 399 spaces can be used by those visiting downtown."
Contact
Kevin Cook
Director of Communications
863.834.6264
kevin.cook@lakelandgov.net
---
About Lakeland
The City of Lakeland was incorporated January 1885 and has grown to become one of the largest inland communities in Florida.  With a current population over 100,000 Lakeland continues to grow. It has been designated a Standard Metropolitan Statistical Area by the US Census Bureau for over 30 years.  With tourist attractions and gulf beaches only an hour away, Lakeland continues to capitalize on its ideal central Florida location along the I-4 corridor.  The City owns and operates Lakeland Electric, the third largest publicly owned utility in Florida and it was one of the first to offer power in the Sunshine State over 110 years ago.
For additional information about the City of Lakeland, please explore lakelandgov.net.
Citizens are also invited to follow the City on social media. 
---