Commissioner Madden Selected to Serve on American Public Power Association Policy Makers Council
---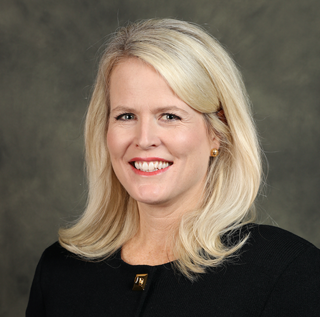 LAKELAND, FL (December 23, 2019) | Commissioner Stephanie Madden has been selected to serve as a member of the American Public Power Association's Policy Makers Council (PMC) for a three-year term. The PMC is comprised of locally elected and appointed officials from public power communities across the country. Its mission is to assist the Association in moving legislation forward that is important to the public power electric utilities nationwide.
Madden said, "Public power utilities bring many benefits to communities and Lakeland Electric is no different.  As a municipally-owned utility, Lakeland Electric contributes a dividend to the City that helps offset property taxes." She added, "I look forward to representing Lakeland Electric and helping set policy while serving as board member for the Policy Makers Council."
Members of the PMC attend the Legislative Rally and PMC Summer Meeting. The Legislative Rally takes place in Washington, D.C., February 24 - February 26, 2020. The PMC Summer Meeting also takes place in Washington D.C. in July 2020. Members participate in monthly 30-minute legislative briefing calls and respond to action alerts when needed.
The American Public Power Association is the voice of not-for-profit, community-owned utilities that power 2,000 towns and cities nationwide. The APPA represents public power before the federal government to protect the interests of the more than 49-million people that public power utilities serve and the 93,000 people they employ. Board members advocate and advise on electricity policy, technology, trends, training and operations.
Contact
Kevin Cook
---
About Lakeland
The City of Lakeland was incorporated in January 1885 and has grown to become one of the largest inland communities in Florida.  With a current population over 100,000, Lakeland continues to grow. It has been designated a Standard Metropolitan Statistical Area by the US Census Bureau for over 30 years.  With tourist attractions and gulf beaches only an hour away, Lakeland continues to capitalize on its ideal central Florida location along the I-4 corridor.  The City owns and operates Lakeland Electric, the third-largest publicly owned utility in Florida and it was one of the first to offer power in the Sunshine State over 110 years ago.
For additional information about the City of Lakeland, please explore lakelandgov.net.
Citizens are also invited to follow the City on social media. 
---