Oscar Torres Named Director of Information Technology for City of Lakeland
---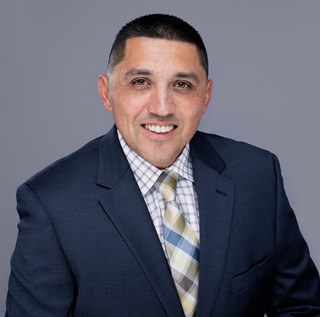 with Retirement of Terry Brigman
LAKELAND, FL (December 16, 2019) | The City of Lakeland is pleased to announce Oscar Torres as Director of Information Technology effective December 30, 2019. Torres was named Director of the IT Department with the retirement of Terry Brigman, who served in that position for 12-years.
Torres has been employed with the City of Lakeland for the past 13 years, most recently as Infrastructure Services Manager. Torres was originally hired in 2006 as a Database Administrator. He was promoted in 2011 to Database Manager, and in 2018, he was named Infrastructure Services Manager.  Torres said, "I'm really excited for the opportunity to serve the City of Lakeland as Director of Information Technology. I look forward to serving and leading this exceptional team of professionals as we support our Departmental partners in the delivery of world-class municipal services to the citizens of Lakeland."  He added, "This is truly an honor."
City Manager Tony Delgado said, "We had a hiring panel that interviewed a number of internal and external candidates.  Oscar did a fantastic job during the interviews and proved to the group that he is the right person to carry the Department of Information Technology into the future." He added, "Oscar is a proven leader within the Department and he is a Lieutenant Colonel with the Florida Army National Guard serving as Deputy G6/CIO of Cyber and Network Operations."
Torres is a decorated officer and has served during two deployments including Operation Iraqi Freedom (2008-2009) and Operation Noble Eagle (2013-2014). His tenure with the military includes Commander, Communications Officer, Computer Network Defense Branch Chief, Battalion Operations Officer and Chief Information Officer. His current military duties include cyber and network infrastructure planning and operations.
Torres has a Bachelor of Science Degree in Information Technology from the University of South Florida and a Master of Arts Degree in Information Technology Management from Webster University. He also has a number of military-affiliated certifications including GIAC Security Leadership and Information Systems Security Professional. He is a Certified Government Chief Information Officer from Florida State University and a Certified Public Manager.
Torres is married to Brooke and they have two children, Tyler and Ian.  Torres will be paid an annual salary of $144,900 as Director of Information Technology, effective December 30th. As Director of the Department, Torres will oversee 80 employees. The Department of Information Technology provides IT development and support for all City business functions including the Electric and Water Utilities, Police, Fire, Public Works, Finance, Human Resources, Community Development, Parks and Recreation, Internal Audit, Risk Management, Purchasing, Communications, The Lakeland Linder International Airport and The RP Funding Center.
Contact
Kevin Cook
---
About Lakeland
The City of Lakeland was incorporated in January 1885 and has grown to become one of the largest inland communities in Florida.  With a current population over 100,000, Lakeland continues to grow. It has been designated a Standard Metropolitan Statistical Area by the US Census Bureau for over 30 years.  With tourist attractions and gulf beaches only an hour away, Lakeland continues to capitalize on its ideal central Florida location along the I-4 corridor.  The City owns and operates Lakeland Electric, the third-largest publicly owned utility in Florida and it was one of the first to offer power in the Sunshine State over 110 years ago.
For additional information about the City of Lakeland, please explore lakelandgov.net.
Citizens are also invited to follow the City on social media. 
---