Rewis Named Assistant Director of Community & Economic Development
---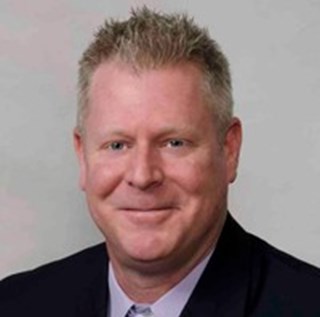 LAKELAND, FL (January 9, 2019) | Brian Rewis was recently named Assistant Director of the Community & Economic Development Department.   He has been with the City of Lakeland for 15 years. Rewis is a native of Haines City and established a career in public service prior to joining the City of Lakeland as Code Enforcement Manager in 2003. Rewis has improved programs and processes during his tenure with the City.  This is evident with his promotion to Neighborhood Services Manager in 2008 and then Community Improvement Manager in 2015.  
Nicole Travis, Director of Community and Economic Development said, "Brian has been a valuable asset to the Community & Economic Development Department for some time now and his ongoing success is built upon years of outstanding achievement and commitment to the organization."  She added, "After reviewing possible candidates, it was obvious that he was the right person for the position."
Rewis served as project manager for the implementation of eTRAKiT, the City's software application used for online permitting, inspections, planning, code enforcement and business tax receipts.  He was instrumental in the City's move to ePlan electronic plans review.  He helped guide the affordable housing team through Federal Neighborhood Stabilization Program funding cycles that resulted in the acquisition, rehab and development of 29 foreclosed and abandoned properties.  Rewis also managed the damage assessment team during the aftermath of Hurricane Irma, reporting private property damage to county, state and federal agencies. 
Rewis is 45 years old and has a Bachelor of Arts in Organizational Management from Warner University.  He is married to Laurie Rewis, a 30-year member of the Lakeland Police Department and they have five children.  Rewis was originally hired with the City of Lakeland on June 2, 2003. Rewis makes $117,000 annually as Assistant Director of Community and Economic Development.
Contact
Kevin Cook
Director of Communications
863.834.6264
kevin.cook@lakelandgov.net
---
About Lakeland
The City of Lakeland was incorporated January 1885 and has grown to become one of the largest inland communities in Florida.  With a current population over 100,000 Lakeland continues to grow. It has been designated a Standard Metropolitan Statistical Area by the US Census Bureau for over 30 years.  With tourist attractions and gulf beaches only an hour away, Lakeland continues to capitalize on its ideal central Florida location along the I-4 corridor.  The City owns and operates Lakeland Electric, the third largest publicly owned utility in Florida and it was one of the first to offer power in the Sunshine State over 110 years ago.
For additional information about the City of Lakeland, please explore lakelandgov.net.
Citizens are also invited to follow the City on social media.