Draken International Will Be Engine Testing Over Next Eight Weeks
---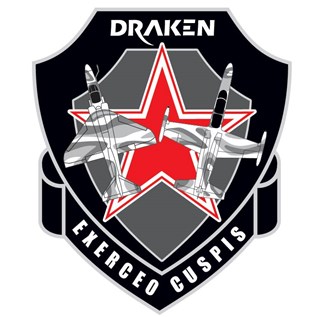 LAKELAND, FL (June 10, 2019) - Draken International, a defense contractor located at Lakeland Linder International Airport will be completing engine runs on their F-1 Mirage aircraft starting June 12th. Testing will take place over the next eight weeks and each engine runs will last approximately 1.5 hours. 
Gene Conrad, Director of Lakeland Linder International Airport said, "Draken will be doing high-power engine testing 2-3 times per week during the testing phase and we want the community, especially those that live near the airport to be aware.  Jet engine noise levels will be higher than normal during this testing period." All testing will take place during normal business hours. These engine runs will continue to bolster Draken's ability to provide the best training in the world to the nation's Combat Air Forces.  
Conrad said, "Draken is a great corporate citizen and we are excited to see the next evolution of Draken's operations and to help our local community benefit from the ever expanding job opportunities these operations represent." Draken International, Inc. is an American provider of tactical fighter aircraft for contract air services including military and defense industry customers. The firm is based at the Lakeland Linder International Airport in Lakeland, Florida.  Draken has a fleet of over 150 tactical fighter aircraft, operating the world's largest commercial fleet of tactical ex-military aircraft.  Draken supports military training objectives around the globe, providing cost savings over the use of traditional military fighter assets.  The company has set a new standard in tactical flight support.  Draken aircraft are used in various types of military training objectives around the globe to include support for the U.S Air Force, U.S Navy, U.S Marine Corps and other International partners. Draken services represent tremendous cost savings over the use of traditional military fighter assets. For additional information, visit drakenintl.com.
Contacts
Sean Gustafson
Vice President of Business Development
Draken International
305.989.3189
---
About Lakeland
The City of Lakeland was incorporated January 1885 and has grown to become one of the largest inland communities in Florida.  With a current population over 100,000 Lakeland continues to grow. It has been designated a Standard Metropolitan Statistical Area by the US Census Bureau for over 30 years.  With tourist attractions and gulf beaches only an hour away, Lakeland continues to capitalize on its ideal central Florida location along the I-4 corridor.  The City owns and operates Lakeland Electric, the third largest publicly owned utility in Florida and it was one of the first to offer power in the Sunshine State over 110 years ago.
For additional information about the City of Lakeland, please explore lakelandgov.net.
Citizens are also invited to follow the City on social media. 
---