Lake Hunter Stormwater Treatment Project to Begin July 8th
---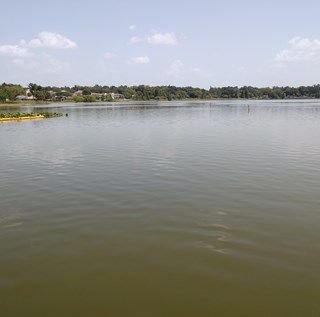 LAKELAND, FL (June 25, 2019) | The Lakes & Stormwater Division is currently overseeing the construction of a Stormwater Treatment Project located on the north side of Sikes Boulevard near its intersection with Lime Street.  The project includes the creation of stormwater treatment ponds and rehabilitation of impaired wetlands that will be used to remove sediment, nutrients, and litter from previously untreated stormwater prior to its discharge to Lake Hunter, thereby improving the water quality of the lake.  It is necessary to reduce the water level in Lake Hunter by approximately 1.5 feet to the lower limit of its Southwest Florida Water Management District (SWFWMD) approved operating range to allow for the construction work to be completed. 
The project will begin on July 8th and is expected to be completed in approximately five to six months, at which time the water levels will be allowed to increase to elevations within the mid-limit of its operating range.
See previous press releases on the Lake Hunter Project
Contact
Kevin Cook
---
About Lakeland
The City of Lakeland was incorporated January 1885 and has grown to become one of the largest inland communities in Florida.  With a current population over 100,000 Lakeland continues to grow. It has been designated a Standard Metropolitan Statistical Area by the US Census Bureau for over 30 years.  With tourist attractions and gulf beaches only an hour away, Lakeland continues to capitalize on its ideal central Florida location along the I-4 corridor.  The City owns and operates Lakeland Electric, the third largest publicly owned utility in Florida and it was one of the first to offer power in the Sunshine State over 110 years ago.
For additional information about the City of Lakeland, please explore lakelandgov.net.
Citizens are also invited to follow the City on social media. 
---