City Commission to Experience Mobility Challenges to Bring Awareness to Developmental Disabilities Month
---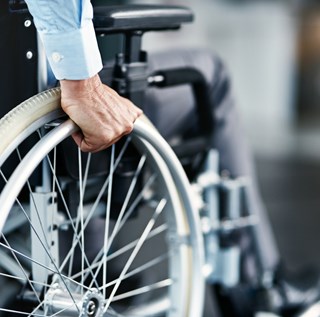 LAKELAND, FL (March 13, 2019) | Lakeland City Commissioners have been challenged by the Lakeland Alliance for Accessibility and the City Accessibility Liaison group to experience the mobility challenges that those in wheelchairs face when doing everyday tasks.  On Monday, March 18th at 2 p.m. members from the Lakeland City Commission will be provided wheelchairs in the Iowa Avenue Parking Garage.  Commissioners will travel from the parking garage to their meeting in City Hall. 
Mayor Mutz will read a proclamation at the Commission Meeting for Developmental Disabilities Awareness Month. Eddie Hall representing the Florida Developmental Disabilities Council and Mickie Brown representing Noah's Landing will receive the proclamation.
Eddie Hall said, "This event creates awareness for those that face mobility issues due to disabilities.  Let's move Lakeland forward by making it more accessible for all."  Mickie Brown added, "The City of Lakeland cares about all people and continues to improve the City to be the best it can be to be more user friendly for anyone with a disability."
The Monday March 18th Lakeland City Commission meeting will start at 3 p.m. with the Wheelchair Challenge starting at 2 p.m.  Mayor Bill Mutz said, "Even though we will be in a wheelchair for a short time, this is a wonderful opportunity for our City Commission to experience just a small piece of what it may be like to navigate simple tasks for those that are mobility challenged. I do believe it will be an eye-opening experience and solidify our drive for ADA compliancy."
Contact
Kevin Cook
Director of Communications
863.834.6264
kevin.cook@lakelandgov.net
---
About Lakeland
The City of Lakeland was incorporated January 1885 and has grown to become one of the largest inland communities in Florida.  With a current population over 100,000 Lakeland continues to grow. It has been designated a Standard Metropolitan Statistical Area by the US Census Bureau for over 30 years.  With tourist attractions and gulf beaches only an hour away, Lakeland continues to capitalize on its ideal central Florida location along the I-4 corridor.  The City owns and operates Lakeland Electric, the third largest publicly owned utility in Florida and it was one of the first to offer power in the Sunshine State over 110 years ago.
For additional information about the City of Lakeland, please explore lakelandgov.net.
Citizens are also invited to follow the City on social media. 
---