Lakeland Wants to Hear from Residents on Ways to Improve Recycling
---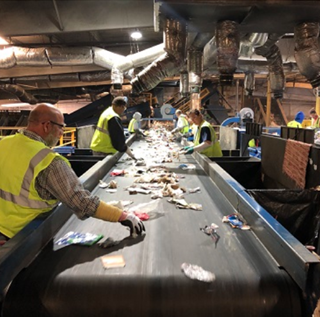 LAKELAND, FL (March 1, 2019) – The City of Lakeland recycled 16-million pounds of recyclables last year. Unfortunately, some of the items tossed in the blue recycling carts were not recyclable and should have been placed in the green garbage cart.
We want to hear from you so the City of Lakeland is asking residents to be a part of a new recycling outreach campaign.  The City will use data gathered from the survey to better serve customers with the goal to bring awareness to the number one recycling contaminate and explore community-led solutions to keep plastic bags and plastic wrap out of the recycling cart.
Beginning today, March 1st, and lasting through the end of the month, residents can provide valuable feedback that will help the community going forward.  
Residents who complete the survey will be entered to win one of three $50 gift cards.
---
---
For more information on the City of Lakeland's recycling program, please visit www.LakelandRecycles.com.
---