Cleveland Heights Golf Course Looking for New Food & Beverage Partner
---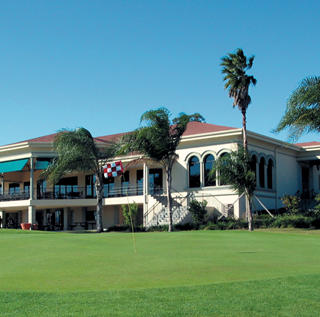 LAKELAND, FL (May 13, 2019) | The City of Lakeland is accepting proposals for food and beverage services at Cleveland Heights Golf Course.   All interested parties will need to have their sealed proposals submitted to the City of Lakeland's Purchasing Manager by 3 p.m. on Friday, May 31st.   Proposal documents can be obtained by visiting lakelandgov.net/purchasing and searching RFP 9151A or by contacting the Purchasing Division at 863.834.6780.  Vendors are encouraged to register on the iSupplier application through the purchasing web page to receive a vendor number. 
Bob Donahay, Director of Parks & Recreation said, "We are looking for a qualified company to lease the Cleveland Heights Golf Course clubhouse and restaurant space to provide food, beverage and concession services. It's a great location and the 20,000 square foot clubhouse overlooking the golf course sells itself for special events." He added, "We will conduct a pre-proposal meeting at Cleveland Heights Golf Course on Friday, May 17th at 10:30 a.m. for those that are interested.  This will be a great way to see the facility, preview the kitchen equipment available and ask questions as vendors put their proposals together."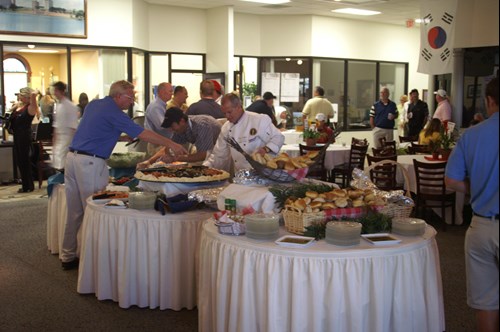 Cleveland Heights Golf Course is home to the Annual 4-Ball Golf Tournament, the Spring Training Major League Scramble and many fundraising tournaments that take place throughout the year. The 27-hole facility plays host to a number of youth tournaments and many of the local high schools use the facility as their home course. In 2018, golfers played 65,000 rounds at Cleveland Heights Golf Course.
Questions regarding this request for proposal should be in writing and please reference RFP 9151A.
---
Pre-Proposal Meeting
Friday, May 17th 2019 | 10:30 AM
Cleveland Heights Golf Course
2900 Buckingham Ave, Lakeland, FL 33803
---
Contacts
Proposal Questions: Tara Walls, CPPB
Senior Purchasing Agent
 purch@lakelandgov.net
Fax: 863.834.6777
Media Contact: Kevin Cook
Director of Communications
863.834.6264
kevin.cook@lakelandgov.net
---
About Lakeland
The City of Lakeland was incorporated January 1885 and has grown to become one of the largest inland communities in Florida.  With a current population over 100,000 Lakeland continues to grow. It has been designated a Standard Metropolitan Statistical Area by the US Census Bureau for over 30 years.  With tourist attractions and gulf beaches only an hour away, Lakeland continues to capitalize on its ideal central Florida location along the I-4 corridor.  The City owns and operates Lakeland Electric, the third largest publicly owned utility in Florida and it was one of the first to offer power in the Sunshine State over 110 years ago.
For additional information about the City of Lakeland, please explore lakelandgov.net.
Citizens are also invited to follow the City on social media. 
---