City of Lakeland Announces Emily Colón as Assistant City Manager
---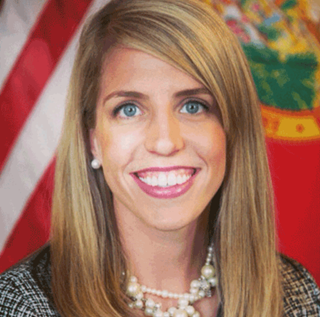 LAKELAND, FL (February 25, 2019) | The City of Lakeland is pleased to announce Emily Colón as the new Assistant City Manager.  Her first day on the job in this position will be April 1st.  She has been employed by the Pasco County Board of County Commissioners since 2014, most recently serving as a Program Administrator.  In this position she worked closely with Facilities Management, Fiscal Services, Fleet Management, Human Resources, Information Technology, Office of Management & Budget and Purchasing.
During Colón's tenure with the Pasco County Board of County Commissioners she served as Program Administrator, Budget Manager, Administrative Services Manager and Budget Analyst II. Before joining Pasco County, she was an Admissions Recruiter and System Scholarship Coordinator at the University of South Florida.  Colon also has experience as an analyst for the Florida Department of Highway Safety and Motor Vehicles.
City Manager Tony Delgado said, "I am extremely excited to appoint Emily Colón to the Assistant City Manager position. She has established herself as an extremely knowledgeable and customer focused public servant; honing her skills in both the public and private sector. This has created a solid customer centric foundation that will assist her in becoming a notable leader within the City's Management team."     
Colón said, "I am excited about this opportunity with the City of Lakeland and am confident that it will be a great fit for me and my family. I have been extremely fortunate in my career thus far to have worked with and learned from such dedicated public servants (on the local, state, and federal level) and I look forward to continuing that tradition in Lakeland."  She added, "Everyone I have met so far is so passionate about the City of Lakeland. It's contagious and inspiring, and I can't wait to become a part of it!" 
Colón is 32 years old, married to her husband Rick and they have two children.  She has an undergraduate degree in International Business and she holds a Master of Public Administration from the University of South Florida. Colon is an Adjunct Professor at the University of South Florida for the school of Public Affairs.  She is a board member with the American Society for Public Administration and Co-chair of the Fiscal and Administrative Policy Committee for the Florida City and County Management Association. Colon will be paid an annual salary of $112,000 as Lakeland's new Assistant City Manager.
Delgado said, "I believe the organization will find Emily to be a vibrant and personable addition to our executive staff and I am equally confident our residents will embrace those same attributes as they welcome her family to the community." 
Contact
Kevin Cook
Director of Communications
863.834.6264
kevin.cook@lakelandgov.net
---
About Lakeland
The City of Lakeland was incorporated January 1885 and has grown to become one of the largest inland communities in Florida.  With a current population over 100,000 Lakeland continues to grow. It has been designated a Standard Metropolitan Statistical Area by the US Census Bureau for over 30 years.  With tourist attractions and gulf beaches only an hour away, Lakeland continues to capitalize on its ideal central Florida location along the I-4 corridor.  The City owns and operates Lakeland Electric, the third largest publicly owned utility in Florida and it was one of the first to offer power in the Sunshine State over 110 years ago.
For additional information about the City of Lakeland, please explore lakelandgov.net.
Citizens are also invited to follow the City on social media. 
---