The Little Free Library Subcommittee is tasked with continuing the work toward implementing more Little Free Libraries in our neighborhoods. In the time this project has been in use in our neighborhoods we have seen the neighborhoods embrace the Little Free Libraries. The members of this Subcommittee who will be responsible for continuing the work are:
Shirley Pickett (Westgate-Central Neighborhood Association)
Tonya Rogers  (Historic Dixieland Neighborhood Association)
Michelle Lanier (Hillside Manor Neighborhood Association)
Raymond Winterhalt (Crystal Lake Neighborhood Association)
We look forward to seeing great things from this group! 
---
Second Little Free Library Workshop 
Hosted by

Family Worship Center 
07.31.2021

See full gallery here: 2nd Little Free Library Workshop
Check out this step-by-step guide to assembling our very own Little Free Library kits!
Click here to watch video tutorial
---
First Little Free Library Workshop
Hosted by Cleveland Heights Neighborhood
04.17.2021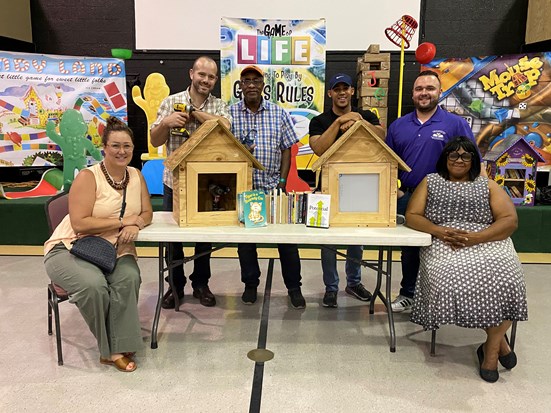 Check out this step-by-step guide to assembling our very own Little Free Library kits!
Click here to watch video tutorial