FEMA Debris Update & Info
---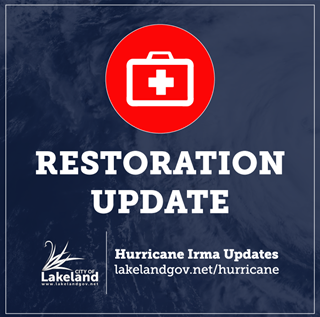 FEMA debris collection within the City of Lakeland will resume, after a short winter holiday break, starting Wednesday, January 3rd. Collection of large logs and stumps will take place between January 3rd and 15th. 
The final pass for Hurricane Irma debris will begin on January 15th and end January 30th. Citizens will need to have any remaining debris to the curb by January 15th for collection by FEMA.
More Info
For more info on debris collection, call 863.834.6040, email publicworksdirector@lakelandgov.net, or visit lakelandgov.net/publicworks.
County Residents
Visit Polk County Emergency Management's Hurricane Irma FAQ's page or call the Polk County Storm Debris Hotline at 863.451.3357.