Portion of Lime Street Will Be Closed for Multi-Departmental Project
---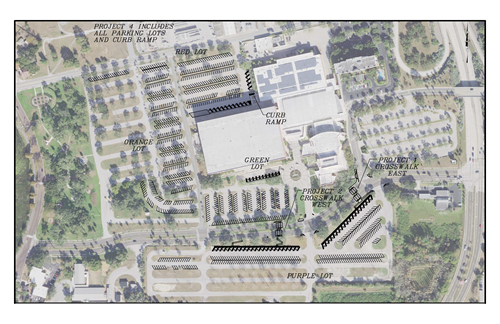 LAKELAND, FL (July 25, 2018) - The City of Lakeland will be doing extensive work on Lime Street that includes a sewer main relocation project, the install of two raised cross walks and accessibility improvements for patrons visiting the RP Funding Center. A portion of Lime Street in front of the RP Funding Center will be closed for approximately two weeks during the multi-departmental construction project.  Message Boards are currently in place warning drivers about the upcoming closure.  The closure will start the morning of July 30th with the impacted area of Lime Street expected to be re-open on August 15th with detours clearly marked.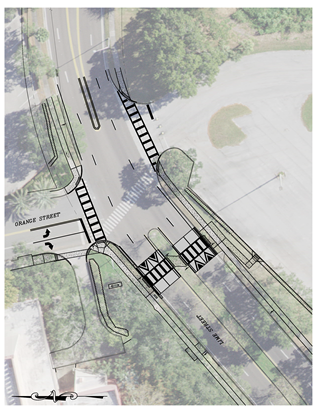 John Casey, Manager of Engineering said, "Crews will do everything possible to complete all work on or before our expected August 15th completion date with the goal to open the road back up as soon as possible." The Lime Street entrances to Blake Academy and the Lakeland Housing Authority will be accessible but the roadway will be closed to through traffic.
The City's Waste Water Division will relocate and extend an existing sewer line as part of the infrastructure needed for the new hotel being built adjacent to the RP Funding Center. Coinciding with that, Public Works will be working on crosswalk improvements to assist RP Funding Center attendees cross Lime Street from the south parking lot.  The crosswalk enhancements are to improve pedestrian safety. The crosswalks will be realigned, designed with high visibility reflective materials and will feature blinking solar-powered push button signage at each crosswalk approach.
Angelo Rao, Manager of Traffic Operations said, "There is a lot of work that will be going on during the two-week construction phase from two different Departments.  It is a very efficient way to meet the demands for pedestrian safety and improve the infrastructure for new construction."  He added, "The major goal for Public Works is to enhance pedestrian safety but there will be tertiary upgrades like improved drainage that will also benefit the public."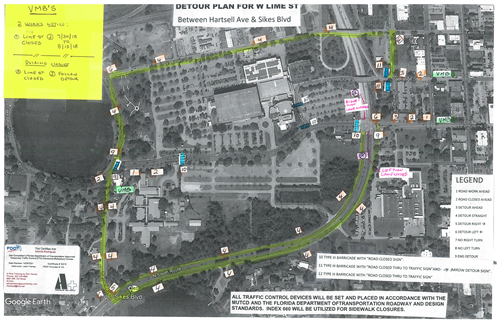 The City of Lakeland was incorporated January 1885 and has grown to become one of the largest inland communities in Florida.  With a current population over 100,000 Lakeland continues to grow. It has been designated a Standard Metropolitan Statistical Area by the US Census Bureau for over 30 years.  With tourist attractions and gulf beaches only an hour away, Lakeland continues to capitalize on its ideal central Florida location along the I-4 corridor.  The City owns and operates Lakeland Electric, the third largest publicly owned utility in Florida and it was one of the first to offer power in the Sunshine State over 115 years ago. 
Contact
Kevin Cook
Director of Communications
863.834.6264
kevin.cook@lakelandgov.net
---
For additional information about the City of Lakeland, please explore lakelandgov.net.
Citizens are also invited to follow the City on social media.