Sherrouse Named Deputy City Manager
---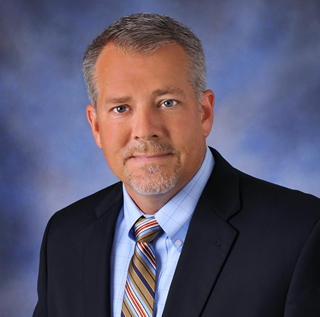 LAKELAND, FL (July 10, 2018) | The City of Lakeland is pleased to announce the promotion of Michael "Shawn" Sherrouse as the newly-appointed Deputy City Manager, effective July 23rd.  Sherrouse has been serving as Assistant City Manager since August 2016. Before coming to the City of Lakeland, he had a career with the City of Auburndale as the Assistant City Manager, Community Development Director and the Assistant to the City Manager.
Sherrouse has over 22 years of local government experience, and he served with the United States Marine Corps from 1989 to 1997.  He is a Gulf War Veteran, having served in Saudi Arabia, Iraq and Kuwait as a Sergeant.  He also managed battalion training exercises for 800 marines and oversaw battalion helicopter support operations.  
---
As Deputy City Manager, Sherrouse will oversee the following City of Lakeland Departments:
Community & Economic Development
Department of Information Technology
Lakeland Fire Department
Human Resources
Public Works
Risk Management & Purchasing
RP Funding Center
Water Utilities
---
In addition, the Offices of Information Security and Management and Budget will report to Sherrouse.  He will also act as the lead for the City Manager's Office in collective bargaining negotiations.
"I am a native of Lakeland and other than my experience with the Marine Corps, I have lived my entire life in Polk County.  I have a deep sense of pride for Lakeland that has fueled my passion to serve the community," said Sherrouse. "I am very excited about this opportunity and I look forward to continuing my career with the City of Lakeland."
City Manager, Tony Delgado said, "I am proud to name Shawn Sherrouse as the City's newly appointed Deputy City Manager. During his tenure as Assistant City Manager he has shown a commitment to this City and the organization. Shawn has helped in developing numerous new initiatives and he has assisted in streamlining many internal operational processes that have helped our organization become more responsive to the community and clientele."  He added, "Shawn is extremely prepared for this appointment. He brings a love for the community, extensive knowledge and a wide range of experiences to the position. I am confident that he will assist in moving the organization forward and continue to build an atmosphere that is community-centric."
Sherrouse, who is 46 years old, graduated from Warner University with a Bachelor of Arts in Organizational Management and he has Master of Public Administration from the University of South Florida. As Deputy City Manager, he will be paid an annual salary of $133,581. Sherrouse has two teenage sons, Reagan and Brantley. He is an avid sports fan following the Detroit Tigers, Florida Gators, USF Bulls and all of the Tampa Bay professional teams.  He has been a Tampa Bay Buccaneer season ticket holder for over 20 years.
The City of Lakeland was incorporated January 1885 and has grown to become one of the largest inland communities in Florida.  With a current population over 100,000, Lakeland continues to grow. It has been designated a Standard Metropolitan Statistical Area by the US Census Bureau for over 30 years.  With tourist attractions and gulf beaches only an hour away, Lakeland continues to capitalize on its ideal central Florida location along the I-4 corridor.  The City owns and operates Lakeland Electric, the third largest publicly owned utility in Florida and it was one of the first to offer power in the Sunshine State over 115 years ago. 
Contact
Kevin Cook
Director of Communications
863.834.6264
kevin.cook@lakelandgov.net
---
For additional information about the City of Lakeland, please explore lakelandgov.net.
Citizens are also invited to follow the City on social media.
---