Nicole Travis Named Director of Community & Economic Development
---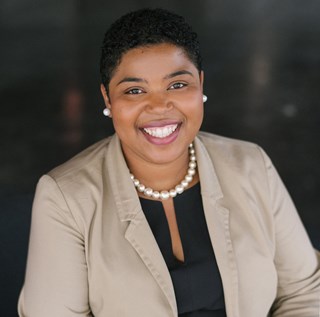 LAKELAND, FL (June 15, 2018) - The City of Lakeland announces Nicole Travis as Community & Economic Development Director. She will start at this position on July 1, 2018. Travis has been with the City of Lakeland for eight years, during this time she was promoted from the Community Redevelopment Agency (CRA) Project Manager to the CRA's Manager.  As the CRA Manager, Travis managed multiple large projects to completion and oversaw significant development approvals.  Travis has a background in architecture and her private sector experience provides a unique understanding of how all aspects of development projects should be considered. 
City Manager Tony Delgado said, "I extremely excited to have the pleasure of appointing and promoting Nicole Travis, the current CRA Manager for the City of Lakeland to her new role as City of Lakeland Community and Economic Development Director. Our community is quickly becoming a regional destination for business and residential growth. Under Nicole's leadership, the Community and Economic Development Department will continue to be responsible for major roles in developing good growth patterns." He added, "I believe that Nicole's experience in community redevelopment along with her background in economic development planning, project management and architecture will provide a great foundation for her new leadership role. She has proven herself to be a be a solid collaborator and consensus builder and I expect her to bring those excellent traits to the benefit of our organization and clientele."   
Travis said, "I am humbled by the opportunity to serve the City of Lakeland in a greater capacity. Lakeland is a growing and thriving community, and I intend to work my hardest to encourage economic development, be responsive to the development community and be accountable to the citizens. We have some big projects in the works and I look forward to collaborating with the Community and Economic Development team to help bring them to reality."
Assistant City Manager Shawn Sherrouse said, "I am very excited to see Nicole Travis promoted to the position of Community and Economic Development Director.  As the City of Lakeland's CRA Manager, she has proven herself to be an innovative thinker who provides solutions to very complex situations.  She is a leader and her ability to work collaboratively will be a complementto the City's renewed community and economic development efforts.  Nicole's fresh ideas, unique perspective and tireless passion for Lakeland will serve the department and this community well."        
Travis is 36-years of age and she will be paid $128,078 per year as the Community and Economic Development Director. She is a native of the US Virgin Islands and holds a Bachelor of Architecture and a Master of Business Administration.  She is married to Shawn Travis and mother of Jordin and Madison.
Delgado said, "I want to specifically recognize our Interim Director, Celeste Deardorff for her great work keeping the Department on track and continuing to provide outstanding customer and client service during this transition period. I wish her the best and personally thank her as she retirees from the City on June 29th."   
Contact
Kevin Cook
Director of Communications
863.834.6264
kevin.cook@lakelandgov.net
---
For additional information about the City of Lakeland, please explore www.lakelandgov.net. Citizens are also invited to follow the City on Facebook, Twitter, Instagram, Youtube, Vimeo, Snapchat and Nextdoor.  Citizens can find the City of Lakeland on these social media platforms by searching lakelandgov. 
---