Solid Waste Association of North America Annual Road-E-O Results in Five Lakeland Winners
---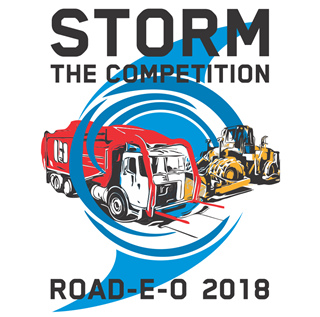 LAKELAND, FL (May 8, 2018) - The Solid Waste Association of North America (SWANA) conducted the Annual Florida Road-EO competition on May 4th and 5th.  This event was held in Seminole County to acknowledge and recognize the absolute best garbage truck drivers, landfill equipment operators and mechanics in Florida.  First Place Winners of the SWANA Florida Road-EO will go on to represent the SWANA Florida Chapter at the National Competition in Denver, Colorado later in the year.
Gene Ginn, Manager of Solid Waste Operations said, "This is a great event where our equipment operators and mechanics get to show off their talents.  We know our employees are very good at what they do and the competition gives our staff an idea of exactly how they stack up against their peers."  He added, "We had five City of Lakeland employees place including two distinguished Top Gun recipients.  This award goes to the very best in their class with the highest scores in their division."
---
The following City of Lakeland drivers and mechanics received awards at the SWANA Annual Florida Road-EO: 
Automated Residential Side Loader
1st Place and *Top Gun Winner Ernest Young 
Residential Rear Loader
Commercial Front Loader
Mechanics
1st Place and *Top Gun Winner Anthony Majkiewicz
2nd Place Michael Collins
The SWANA Road-EO was created to help promote professionalism on the part of drivers, equipment operators and mechanics in the field of solid waste management. The event creates a spirit of competition and rewards deserving employees by allowing them to showcase their skills.  The Annual Road-EO is also a great opportunity for employees to refresh safety practices and hone their skills training.
Contact:
Kevin Cook
Director of Communications
863.834.6264
---
Please visit the City's Public Works website to find out more information on Public Works and Solid Waste programs. For more information on the City of Lakeland, please visit www.lakelandgov.net.  Citizens are also invited to follow the City on Facebook, Twitter, Instagram, Youtube, Vimeo, Snapchat and Nextdoor.  Citizens can find the City of Lakeland on these social media platforms by searching lakelandgov. 
---