Free Valet Service Expanded for Downtown Lakeland
---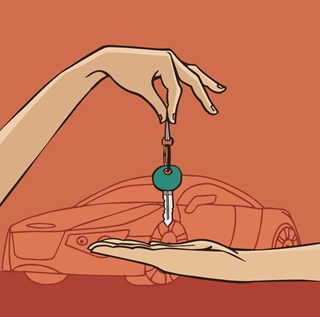 LAKELAND, FL (November 9, 2018) | Downtown Lakeland will be expanding valet service to include daytime service beginning November 28, 2018.  Through a partnership between the Lakeland Downtown Development Authority (LDDA), the Community Redevelopment Agency (CRA) and City of Lakeland's Traffic Operations and Parking Services (TOPS), valet service will be available to all downtown Lakeland patrons at no cost (tips will be accepted). 
The days and hours of operation will be Wednesday, Thursday and Friday 11 AM - 3 PM. Service will be extended Friday and Saturday evenings from 5 p.m. until midnight. The valet stand will be located in the northwest corner of the Munn Park parking lot. Patrons drop off their cars at this location to be parked in the Oak Street parking lot. However, customers do not have to return to the Munn park lot to retrieve their cars. "The system is truly universal and uses the latest technology, " says Angelo Rao, Manager of Traffic Operations. "Because of the ticketless text service, you can call for your car to be brought to you at your final downtown destination without returning to the Munn Park lot." 
How it works:
Customers pull into the Munn Park Parking lot to drop off their cars.
Valet attendant requests customers cell number for ticketless service or provides a paper ticket. (Ticketless customers will receive a text message from the valet service with instructions on how to call for their cars.)
Customers patronize their favorite downtown businesses. When finished customers reply to the text message with their location – "Frescos" or "MOJOs" or "Mitchells" for example.
Valet brings customer's car to them at that location.
Ticketed customers would have to return to the Munn Park lot to retrieve their cars.
With the addition of several new restaurants in downtown Lakeland, LDDA's Executive Director Julie Townsend says the service is greatly needed midday.  "To support these new restaurants, we have to expand the customer base to help attract folks from outside of the walkable Downtown," said Townsend.  "Valet service gives customers with a finite amount of time the certainty that a convenient parking place will be available to them."
The service is not limited to lunch goers.  Any customer for any downtown business can use the valet at no charge (tips will be accepted) during the hours of operation.  LDDA requested bids this summer for the valet service and Lakeland Valet was the lowest, most responsive bidder. Lakeland Valet already provides valet service in downtown to private users on Friday and Saturday nights as well as many public and private events throughout the community.
"It was important to partner with a provider with a trusted name and a good reputation," said Townsend.  "Folks have to have confidence in the service or they won't use it." Interim CRA Manager Alis Drumgo said, "The additional service comes at a time when we may experience parking constraints because of ongoing projects and the holidays. This alleviates pressures that would otherwise prevent downtown businesses from thriving."
The annual contract for the service is $60,000, paid in monthly installments by the LDDA and the CRA.
Contact
Kevin Cook
Director of Communications
863.834.6264
kevin.cook@lakelandgov.net
---
About Lakeland
The City of Lakeland was incorporated January 1885 and has grown to become one of the largest inland communities in Florida.  With a current population over 100,000 Lakeland continues to grow. It has been designated a Standard Metropolitan Statistical Area by the US Census Bureau for over 30 years.  With tourist attractions and gulf beaches only an hour away, Lakeland continues to capitalize on its ideal central Florida location along the I-4 corridor.  The City owns and operates Lakeland Electric, the third largest publicly owned utility in Florida and it was one of the first to offer power in the Sunshine State over 110 years ago.
For additional information about the City of Lakeland, please explore lakelandgov.net.
Citizens are also invited to follow the City on social media. 
---