DEO Launches Rebuild Florida, Providing $616 Million to Help Floridians Repair & Rebuild Homes Damaged by Hurricane Irma
---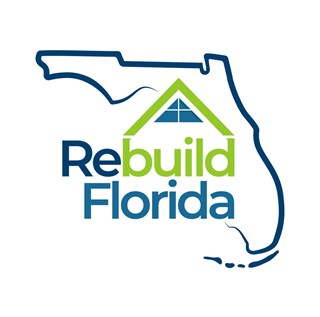 Lakeland, FL (October 4, 2018) | Rebuild Florida will repair and rebuild homes for low-income families, construct additional affordable housing units, assist businesses in disaster recovery and update local infrastructure to better withstand future storms. Rebuild Florida program is run by Department of Economic Opportunity (DEO) in partnership with the U. S. Department of Housing and Urban Development (HUD).
Priority is given to the most vulnerable populations of the low-income residents, including:
Households with seniors age 62 and over
Families with children age 5 and younger
Households with individuals with special needs
Households with earning less than or equal to 80 percent of area median income
Households with tenants who were displaced from Puerto Rico or the U.S. Virgin Islands after Hurricane Maria who are permanently resettled in Florida
This program is open to residents who own their homes, mobile/manufactured homes and also to owners of rental properties. 
If you are interested in applying for the Rebuild Florida program, please call the Rebuild Florida Center at 844.833.1010, visit the Polk County Rebuild Florida Center at 500 North Lake Howard Drive, 2nd floor, Winter Haven, FL or visit the website RebuildFlorida.gov.
The deadline to file application is December 23, 2018.
---
Full Press Release from the Florida Department of Economic Opportunity
MARATHON, FL (September 24, 2018) | Today, the Florida Department of Economic Opportunity (DEO) launched Rebuild Florida, a long-term recovery effort, which will provide $616 million to help Florida families whose homes were significantly damaged or destroyed by Hurricane Irma repair or rebuild their homes. Rebuild Florida is a program run by DEO in partnership with the U.S. Department of Housing and Urban Development (HUD). This program was announced jointly by Governor Rick Scott and HUD Secretary Dr. Ben Carson in June and will connect eligible Floridians with federal disaster recovery funding, prioritizing most-impacted communities and the most vulnerable low-income individuals, including the elderly, those with disabilities and families with young children.

Governor Scott said, "Hurricane Irma devastated communities across Florida after its landfall in the Keys, and we have worked every day since the storm to bring resources to our state so families could fully recover. I'm proud that through Rebuild Florida, DEO will provide critical funding to help families most impacted by Hurricane Irma."

The first Rebuild Florida center opens today in the Florida Keys, with case managers available to help homeowners register for the program. The center, located at 2796 Overseas Highway in Marathon, will be open Monday through Saturday from 9:00 AM to 5:00 PM. Additional, temporary and mobile centers will be opened in affected counties throughout the registration period.
Local Centers
DEO Executive Director Cissy Proctor said, "We know that many families across the state are still struggling, even one year after Hurricane Irma. For those whose homes were destroyed or are still damaged, please go online to RebuildFlorida.gov or visit a Rebuild Florida center opening near you to register for assistance. Our Rebuild Florida team will guide homeowners through every step of the process and help them repair and rebuild their homes."

Representative Holly Raschein said, "A year after Hurricane Irma, many of our friends and neighbors are still recovering and the Rebuild Florida plan is an important component of the state's efforts to help our community to recover and rebuild. We're excited to have these resources available for our residents as we continue our long-term recovery and work to make sure the Florida Keys come back better and stronger than ever."

Registration begins today at RebuildFlorida.gov or by calling the Rebuild Florida representatives at 844-833-1010. Rebuild Florida centers will also be opening in the hardest hit counties. More information about these locations will be available at RebuildFlorida.gov. Eligible Florida residents have until Dec. 23 to register for the Rebuild Florida Housing Repair and Replacement Program.

The program is open to residents who own their homes and also to owners of rental properties. Detailed eligibility requirements are available at RebuildFlorida.gov.

The long-term recovery program has just become available to eligible Floridians, following a lengthy federal process designed to ensure that all other assistance, including private insurance and other forms of federal assistance, has been exhausted. After the federal government approved guidelines for action plans early this year, HUD approved Florida's Action Plan for Disaster Recovery, allowing DEO to begin implementing the Rebuild Florida program.
About DEO
The Florida Department of Economic Opportunity combines the state's economic, workforce and community development efforts. This new approach helps expedite economic development projects to fuel job creation in competitive communities. For more information, including valuable resources for employers and job seekers, please visit www.floridajobs.org.
---
Contact
Kevin Cook
Director of Communications
863.834.6264
kevin.cook@lakelandgov.net
---
About Lakeland
The City of Lakeland was incorporated January 1885 and has grown to become one of the largest inland communities in Florida.  With a current population over 100,000 Lakeland continues to grow. It has been designated a Standard Metropolitan Statistical Area by the US Census Bureau for over 30 years.  With tourist attractions and gulf beaches only an hour away, Lakeland continues to capitalize on its ideal central Florida location along the I-4 corridor.  The City owns and operates Lakeland Electric, the third largest publicly owned utility in Florida and it was one of the first to offer power in the Sunshine State over 110 years ago.
For additional information about the City of Lakeland, please explore lakelandgov.net.
Citizens are also invited to follow the City on social media. 
---