Lake Wire Hydrilla Harvesting
---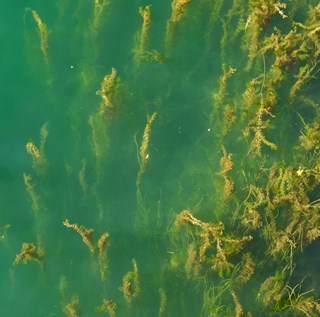 Lake Improvement Project Will Include the Removal of the Invasive Aquatic Plant Hydrilla
LAKELAND, FL (September 26, 2018) | The City of Lakeland will be executing an aquatic plant harvesting project for hydrilla on Lake Wire beginning October 8, 2018.  Hydrilla is a submersed, invasive aquatic plant that grows very rapidly and can crowd out beneficial native plants if not managed.  The harvesting includes Texas Aquatic Harvesting Inc. to utilize a mechanical in-lake aquatic plant harvester and shore conveyor to remove hydrilla from the lake. The City will then dispose of the aquatic vegetation at BS Ranch and Farm in Lakeland.
Harvesting activities will be begin October 8, 2018 and are expected to be complete by October 17, 2018.   
Contact
Kevin Cook
Director of Communications
863.834.6264
kevin.cook@lakelandgov.net
---
About Lakeland
The City of Lakeland was incorporated January 1885 and has grown to become one of the largest inland communities in Florida.  With a current population over 100,000 Lakeland continues to grow. It has been designated a Standard Metropolitan Statistical Area by the US Census Bureau for over 30 years.  With tourist attractions and gulf beaches only an hour away, Lakeland continues to capitalize on its ideal central Florida location along the I-4 corridor.  The City owns and operates Lakeland Electric, the third largest publicly owned utility in Florida and it was one of the first to offer power in the Sunshine State over 110 years ago.
For additional information about the City of Lakeland, please explore lakelandgov.net.
Citizens are also invited to follow the City on social media. 
---