Former Lakeland Electric Employee Arrested for Scheming to Defraud & Criminal Use of Personal Identification
---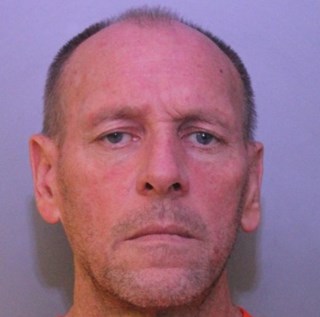 Documents:
• John Bretz - Professional Engineering License
• Transcripts: Page 1 | Page 2
• Affidavit

LAKELAND, FL (October 30, 2019) | On Friday, October 11, 2019, the Lakeland Police Department requested a warrant for the arrest of John H. Bretz, a former Lakeland Electric employee, for Scheming to Defraud and Criminal Use of Personal Identification. Members from the City of Lakeland and the Lakeland Police Department will be able to address the media at 3 p.m. in front of the Lakeland Police Department (219 N. Massachusetts Avenue, Lakeland, FL 33801).
On October 4, 2019, the Lakeland Police Department began investigating fraudulent academic credentials submitted by John H. Bretz as part of the Lakeland Electric Plant Manager (McIntosh Plant) promotional process. Bretz had applied and was selected for the position in June of this year. As customary, the City of Lakeland utilized an outside vendor to conduct an academic and professional licensing verification as part of the promotional process.  
It was learned as part of the verification that the credentials presented by Bretz were not authentic. The investigation revealed that Bretz had submitted fake transcripts upon his initial employment in 2012, purported to be from Southern Illinois University. These fake documents indicated he was awarded a Bachelor's Degree in Mechanical Engineering in 1990. Additionally, the fake transcripts were used to procure a State of Florida professional engineering license.
Bretz was hired by Lakeland Electric as a Turbine Maintenance Engineer III in March 2012 and was promoted to Engineering Supervisor November 2012. The positions held by Bretz during his tenure with Lakeland Electric required that he have a Bachelor's Degree in Engineering and hold a license in Florida as a Professional Engineer.
While the third-party vendor was working to verify the credentials of Bretz for the plant manager position, an email was sent from an account represented as that of Lakeland Mayor Bill Mutz on September 19, 2019. The email was directed to the City of Lakeland Human Resources office and asked that the promotion of Bretz be moved forward based upon the personal reference of Mayor Mutz. Mutz was interviewed and confirmed that he did not generate the email, nor does he personally know John Bretz. Bretz later admitted to sending the email from a fake account that he created.
Since being hired Bretz has benefited from some total earnings of $865,904.35 without legitimately possessing the minimum requirements. Bretz officially resigned from his position with Lakeland Electric on October 8, 2019 during the on-going investigation.  
Based upon the ongoing systematic course of actions by Bretz, an arrest warrant was obtained charging John H. Bretz with one count Scheming to Defraud > $50,000 (F1) and one count Criminal Use of Personal Identification (F3). Bretz was taken into custody in Springfield, Illinois, without incident, on Friday, October 11, 2019. After being extradited, Bretz was booked into the Polk County Jail on October 30, 2019.
For additional information related to the employment of John H. Bretz, please contact Kevin Cook, Director of Communications for the City of Lakeland at 863/834.6264 or kevin.cook@lakelandgov.net.
Contact
Kevin Cook
---
About Lakeland
The City of Lakeland was incorporated in January 1885 and has grown to become one of the largest inland communities in Florida.  With a current population over 100,000, Lakeland continues to grow. It has been designated a Standard Metropolitan Statistical Area by the US Census Bureau for over 30 years.  With tourist attractions and gulf beaches only an hour away, Lakeland continues to capitalize on its ideal central Florida location along the I-4 corridor.  The City owns and operates Lakeland Electric, the third-largest publicly owned utility in Florida and it was one of the first to offer power in the Sunshine State over 110 years ago.
For additional information about the City of Lakeland, please explore lakelandgov.net.
Citizens are also invited to follow the City on social media. 
---