Dr. Joy Jackson, Director for the FL Dept. of Health in Polk/Hardee Counties Will Address City Commission in Dedicated COVID-19 Workshop
---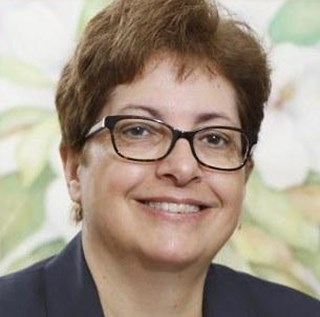 LAKELAND, FL (April 8, 2020) | Doctor Joy Jackson, the Director for the Florida Department of Health in Polk and Hardee Counties will be addressing the Lakeland City Commission on Thursday, April 9th in a workshop dedicated to COVID-19 at 3 p.m. Dr. Jackson will provide an update and current state of impact for COVID-19 as positive cases are on the rise in Florida and Polk County. The workshop will be done virtually using the latest in remote meeting technology. The dedicated COVID-19 workshop will be streamed live on LakelandGov.net/TV and broadcast on Spectrum 643 and FiOS 43. The workshop will also be available on YouTube.com/LakelandGov for those with digital media players like Roku, Firestick and Apple TV.
Dr. Jackson has been the Director since 2015 and before that, she served as medical director for the Florida Department of Health in Polk County. In addition to serving as medical director for Polk County, Dr. Jackson has also served as medical director for Lakeland Volunteers in Medicine from 2012-2015. She is board certified in internal medicine and has worked as Chief Medical Officer and Interim Vice President of Medical Affairs for Lakeland Regional Medical Center, where she provided leadership and oversight for the active medical staff. She continues to see patients at LVIM on a volunteer basis.
After graduating summa cum laude from the University of South Carolina with a bachelor's degree in biology, Dr. Jackson earned her doctor of medicine from the University Of South Carolina School Of Medicine. She then completed her residency at the University of Florida Shands Teaching Hospital. She is board-certified in Internal Medicine. She is a member of the Polk Vision Operating Board and serves on the United Way Quality of Life Steering Committee. She serves as the chairperson of the statewide DOH Pharmacy and Therapeutics Committee. 
Contact
Kevin Cook
---
About Lakeland
The City of Lakeland was incorporated in January 1885 and has grown to become one of the largest inland communities in Florida.  With a current population of over 100,000, Lakeland continues to grow. It has been designated a Standard Metropolitan Statistical Area by the US Census Bureau for over 30 years.  With tourist attractions and gulf beaches only an hour away, Lakeland continues to capitalize on its ideal central Florida location along the I-4 corridor.  The City owns and operates Lakeland Electric, the third-largest publicly owned utility in Florida and it was one of the first to offer power in the Sunshine State over 110 years ago.
For additional information about the City of Lakeland, please explore lakelandgov.net.
Citizens are also invited to follow the City on social media. 
---