Tampa Bay Fisheries Donates PPE to City & County Front-Line Employees
---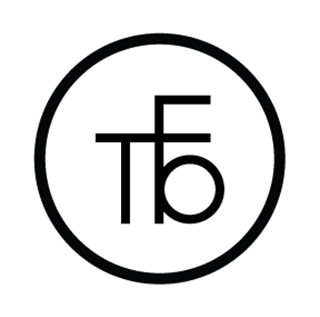 LAKELAND, FL (April 9, 2020) | Commissioner Scott Franklin was recently contacted by one of his insurance clients who wanted to donate personal protective equipment to first responders and public health agencies. Franklin, acting as a conduit, contacted organizations within the Lakeland community to secure the PPE. Tampa Bay Fisheries, Inc.​, a local food manufacturing company with locations in Dover and Plant City was able to secure 40,000 surgical masks and 75,000 nitrile gloves that they have donated to local city and county front-line employees.

These items are in high demand by those working in direct environments impacted by the coronavirus. Franklin said, "Tampa Bay Fisheries really wanted to help our first responders and healthcare personnel during this time of crisis and we are very grateful that they included our local agencies with some of this hard-to-find PPE gear."

Danny Woodsen CEO of Tampa Bay Fisheries said, "My heroes are our 600 employees working to feed America and all other critical infrastructure employees putting their health at risk for the greater good of our country. I am very proud to work with this team and realize what it means to do our part." Tampa Bay Fisheries will be donating a total of 40,000 masks and 75,000 gloves in two phases with the first donation happening Friday, April 10th and the second donation taking place next week.

Lakeland City Commissioner Scott Franklin, Hillsborough County Sheriff Chad Chronister, and Hillsborough County Fire Chief Dennis Jones will be tasked with ensuring the masks go to the necessary Departments, medical facilities and hospitals within their jurisdictions.
With the loss of many local jobs, Tampa Bay Fisheries is continuing to process food for retailers large and small and is currently hiring. Anyone can apply at www.tbfish.com or contact Human Resources at 813.752.8883.
Contact
Kevin Cook
---
About Lakeland
The City of Lakeland was incorporated in January 1885 and has grown to become one of the largest inland communities in Florida.  With a current population of over 100,000, Lakeland continues to grow. It has been designated a Standard Metropolitan Statistical Area by the US Census Bureau for over 30 years.  With tourist attractions and gulf beaches only an hour away, Lakeland continues to capitalize on its ideal central Florida location along the I-4 corridor.  The City owns and operates Lakeland Electric, the third-largest publicly owned utility in Florida and it was one of the first to offer power in the Sunshine State over 110 years ago.
For additional information about the City of Lakeland, please explore lakelandgov.net.
Citizens are also invited to follow the City on social media. 
---