Saturday August 8th is the Last Day to Request a Ballot to be Mailed
---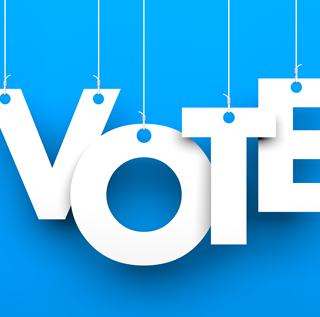 POLK COUNTY, FL (August 04, 2020) | Polk County Voters have until Saturday, August 8th to submit a request for a ballot to be mailed for the August 18th Statewide Primary Election.  Requests for mail ballots can be made by contacting the Elections Office at 863.534.5888 or online at PolkElections.com/Mail-in-Ballot-Request-Form.  "No stamp is necessary to return the ballot as the return postage is pre-paid," said Supervisor of Elections, Lori Edwards.  Mail ballots may be returned by mail or dropped off to the Supervisor of Elections Office until 7 pm on Election Day. Ballots may also be dropped off at one of the nine convenient Early Voting sites.
Early Voting is open August 3-15, 2020, 10 a.m. - 6 p.m.
You can vote early in-person at nine (9) convenient locations throughout Polk County (click here for map).

For more information, visit PolkElections.com or call the Elections Office at 863.534.5888.
Contact
---
About Lakeland
The City of Lakeland was incorporated in January 1885 and has grown to become one of the largest inland communities in Florida.  With a current population of over 100,000, Lakeland continues to grow. It has been designated a Standard Metropolitan Statistical Area by the US Census Bureau for over 30 years.  With tourist attractions and gulf beaches only an hour away, Lakeland continues to capitalize on its ideal central Florida location along the I-4 corridor.  The City owns and operates Lakeland Electric, the third-largest publicly owned utility in Florida and it was one of the first to offer power in the Sunshine State over 110 years ago.
For additional information about the City of Lakeland, please explore LakelandGov.net.
Citizens are also invited to follow the City on social media. 
---