Detroit Tigers' Spring Training Begins
---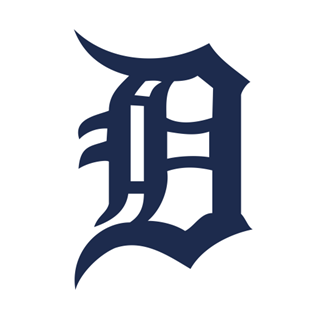 LAKELAND, FL
(February 24, 2020) | The official opening of Spring Training started with a home game as our very own Detroit Tigers played host to the Philadelphia Phillies.  This is the 84th Opening Day of Spring Training in Lakeland and we are very proud to announce that all of these opening days have been with the same Major League Baseball Team – 84 years with the Detroit Tigers. 
Lakeland has the longest-running Spring Training relationship in Major League Baseball and many people don't realize but baseball here at Publix Field at Joker Marchant Stadium is a year-round operation.  The 2020 spring season will be the club's 55th consecutive season of playing at Publix Field at Joker Marchant Stadium.
Lakeland appreciates the Tigers and we appreciate all of the fans that support the Grapefruit League and Spring Training in Florida.   
The Florida Grapefruit League generates hundreds of millions of dollars per year in economic impact to 12 cities in Florida that host Major League teams.  Here in Lakeland Spring Training generated well over $55 million in economic impact this past year and that money goes right into the local economy in hotel stays, restaurants, grocery stores, and other retail establishments.  
There are plenty of chances to catch a Spring Training game during the month of March. Individual game tickets will be available for purchase at the TigerTown box office. For additional ticket information and special group pricing, call the Lakeland ticket office at 863.686.8075 or visit tigers.com/springtraining.
---
Detroit Tigers 2020 Spring Training Home Schedule
Most home games begin at 1:05 p.m.
March 1 vs. New York Yankees 
March 2 vs. Boston
March 3 at Minnesota (Fort Myers) 
March 4 at Boston (Fort Myers) 
March 5 vs. New York Yankees
March 6 vs. Philadelphia
March 7 vs. Minnesota
March 8 at Washington (West Palm Beach) time TBA
March 9 at Houston (West Palm Beach) time TBA
March 10 vs. Pittsburgh
March 12 vs. Atlanta
March 13 at Philadelphia (Clearwater) 1:00 p.m.
March 13 at New York Yankees (Tampa) 6:35 p.m.
March 14 vs. Washington
March 15 vs. Toronto
March 16 at Pittsburgh (Bradenton) time TBA
March 17 vs. New York Yankees
March 18 at New York Mets (Port St. Lucie) time TBA
March 19 vs. Miami 6:05 p.m.
March 20 vs. Pittsburgh
March 21 at Toronto (Dunedin) time TBA
March 22 at New York Yankees (Tampa)
March 23 at Pittsburgh (Bradenton) 
March 24 vs. Pittsburgh 12:35 p.m.
View the Detroit Tigers' full schedule at tigers.com/springtraining. 
Contact
Kevin Cook
---
About Lakeland
The City of Lakeland was incorporated in January 1885 and has grown to become one of the largest inland communities in Florida.  With a current population of over 100,000, Lakeland continues to grow. It has been designated a Standard Metropolitan Statistical Area by the US Census Bureau for over 30 years.  With tourist attractions and gulf beaches only an hour away, Lakeland continues to capitalize on its ideal central Florida location along the I-4 corridor.  The City owns and operates Lakeland Electric, the third-largest publicly owned utility in Florida and it was one of the first to offer power in the Sunshine State over 110 years ago.
For additional information about the City of Lakeland, please explore lakelandgov.net.
Citizens are also invited to follow the City on social media.