City of Lakeland Quality of Life Online Survey: LKLDVIEW | January 27 - February 28
---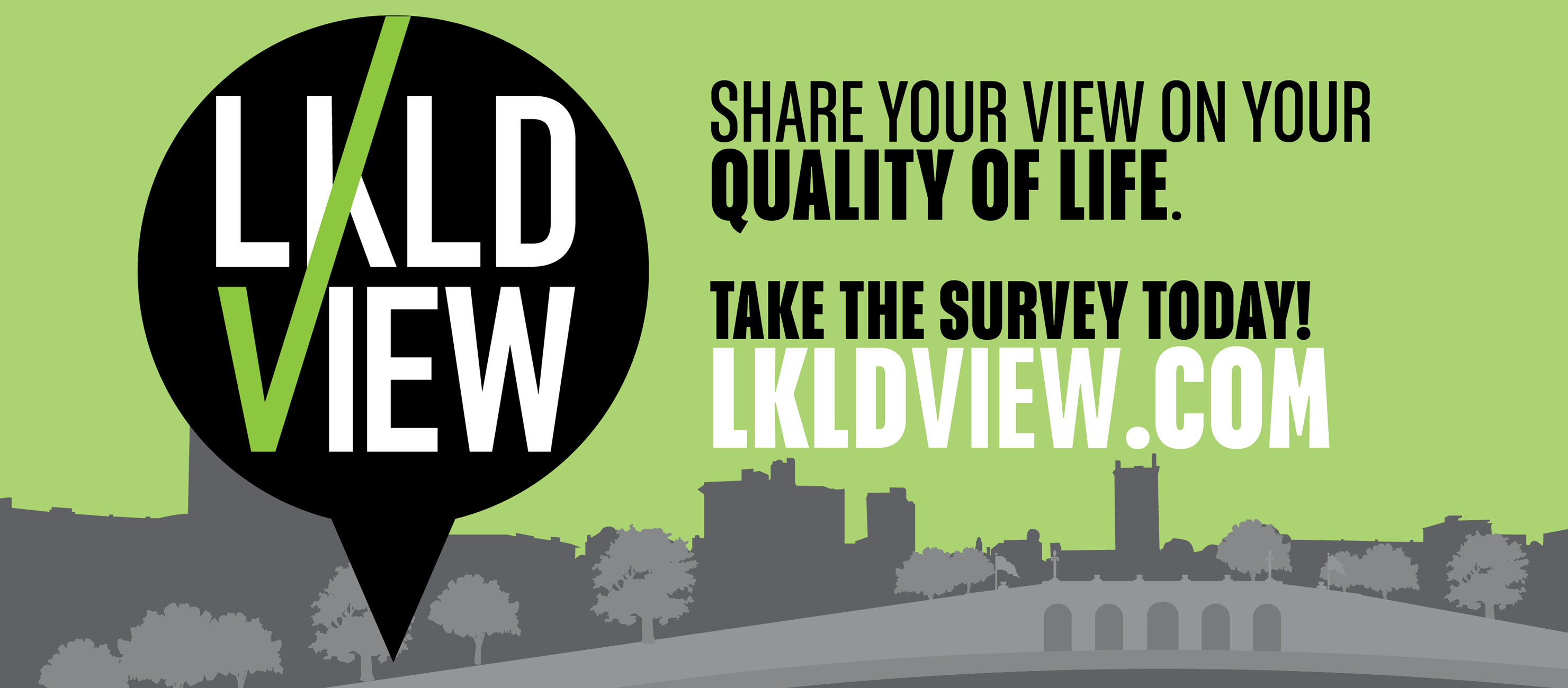 ---
LAKELAND, FL (January 27, 2020) | The City of Lakeland is conducting a survey designed for citizens to share their views on quality of life issues and services. The online survey can be accessed by visiting LKLDview.com. The survey went live today, January 27th and it will run through February 28th. The user-friendly survey builds upon the previous Community Values Survey but focuses on quality of life in Lakeland. The new streamlined survey has 30 questions, asking respondents to share valuable feedback and rate Lakeland as a place to live, work and play.  
City Manager Tony Delgado said, "It is very important to get input from our citizens on a number of issues to help with the decision making process. We will use the results of the LKLDVIEW Survey in our strategic planning sessions as we prepare for next year's budget and outline the City's role in helping shape Lakeland's future." Citizens are invited to let your voices be heard and help plan for the Lakeland of tomorrow. Please take time to participate in the online survey. It's quick, it's easy, and your feedback regarding the community's well-being and overall quality of life is valuable to City planning. 
Those that participate in the LKLDVIEW Survey are eligible to win prizes, like a round of golf at Cleveland Heights Golf Course (four people with cart); tickets to an event at the RP Funding Center; a Parks & Recreation activity pass for Kelly Recreation Complex; box seats to a Lakeland Flying Tigers baseball home game (April 2020 only), a personalized street sign (for decoration only), and an out-of-use traffic signal🚦. 
Call 863.834.SWAN for more information and take the survey starting January 27th through February 28th by visiting lkldview.com.
Contact
Kevin Cook
---
About Lakeland
The City of Lakeland was incorporated in January 1885 and has grown to become one of the largest inland communities in Florida.  With a current population over 100,000, Lakeland continues to grow. It has been designated a Standard Metropolitan Statistical Area by the US Census Bureau for over 30 years.  With tourist attractions and gulf beaches only an hour away, Lakeland continues to capitalize on its ideal central Florida location along the I-4 corridor.  The City owns and operates Lakeland Electric, the third-largest publicly owned utility in Florida and it was one of the first to offer power in the Sunshine State over 110 years ago.
For additional information about the City of Lakeland, please explore lakelandgov.net.
Citizens are also invited to follow the City on social media. 
---