March 30th City Commission Meeting Decisions/Outcomes
---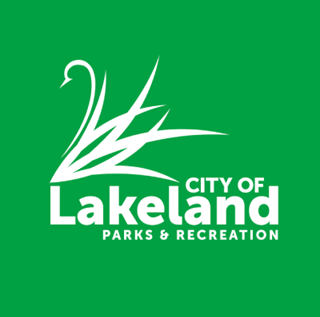 Commission Votes 6-1 to Reopen Some Parks & Recreation Amenities
LAKELAND, FL (March 30, 2020) | At the March 30th Specially-Called Lakeland City Commission meeting to discuss coronavirus impacts, the Lakeland City Commission voted 6-1 to revisit earlier decisions and open walking trails, tennis courts, pickleball courts, the Cleveland Heights Golf Course, dog parks and boat ramps based on a review by the Parks & Recreation Department.   The park amenities were originally closed as a way to enforce social distancing to help curb the spread of COVID-19. 
Commissioner Sara Roberts-McCarley was the dissenting vote and agreed that walking trails should be open but had reservations about opening the other amenities.  She said, "People should be individually responsible and use good judgment." She also believes that the Lakeland City Commission will be revisiting the decision as new data and coronavirus cases rise in Florida. Mayor Mutz agreed the policy-making body would continue to monitor the situation and if the data shows sharp increases of the virus in Lakeland, stricter guidelines will be discussed. All of the Commissioners stressed that even with reopening some amenities, people should continue to practice social distancing and adhere to guidelines set in place to protect public health.
City Manager Tony Delgado said while addressing the City Commission, "I just ask that before we make a final decision today on exactly what is reopened, we have staff review the impacts that may include some restrictions and rules so social distancing is in place."  He added, "We will look at having a list for you on Thursday along with any best practices for the facility such as only one person per cart at Cleveland Heights Golf Course and only using credit card payments to avoid cash handling." 
The following park spaces will remain closed through April 30th or until further notice:
Gated park spaces (while allowing access to trails)
Picnic pavilions
Playgrounds
Basketball courts
Bathrooms
Parks and Recreation indoor facilities and offices will remain closed at this time. These facilities include:  The Main Branch Library, Larry Jackson Branch Library, eLibrary, Simpson Park Community Center, Kelly Recreation Complex, Coleman-Bush Building, Gandy Pool, Lake Mirror Complex, the Splash Pad at Barnett Family Park.
The Cemeteries Office and the Parks & Recreation Rental office are closed for walk-ins; however, they are available to answer questions and make payments via phone and email.
Delgado said, "The safety and well-being of the community is the City's primary concern as we all work together to help deter the spread of COVID-19. As a City, there are a number of measures we're taking to ensure we manage to safely get through this situation while continuing to serve our community and the citizens of Lakeland effectively."  He added, "We certainly apologize for any inconvenience this may cause our citizens but we must all do our part to help make sure the coronavirus does not spread throughout the community."  
The City of Lakeland encourages the public to follow the recommendations for social distancing and hygiene when participating in outdoor activities. The City of Lakeland has developed a dedicated webpage with a number of resources to help the community stay informed.  You can find this site by visiting LakelandGov.net/covid19. 
Contact
Kevin Cook
---
About Lakeland
The City of Lakeland was incorporated in January 1885 and has grown to become one of the largest inland communities in Florida.  With a current population of over 100,000, Lakeland continues to grow. It has been designated a Standard Metropolitan Statistical Area by the US Census Bureau for over 30 years.  With tourist attractions and gulf beaches only an hour away, Lakeland continues to capitalize on its ideal central Florida location along the I-4 corridor.  The City owns and operates Lakeland Electric, the third-largest publicly owned utility in Florida and it was one of the first to offer power in the Sunshine State over 110 years ago.
For additional information about the City of Lakeland, please explore lakelandgov.net.
Citizens are also invited to follow the City on social media.