City of Lakeland Mask/Face-Covering Resolution Expires
---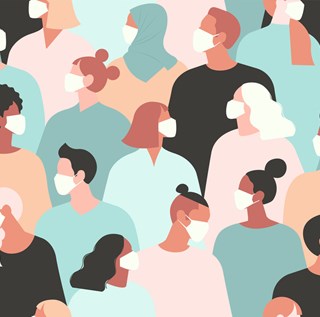 LAKELAND, FL (October 6, 2020) | The City of Lakeland's Mask/Face Covering Resolution expired Monday, October 5th at 5 p.m.  The item was not placed on the October 5th City Commission meeting agenda for discussion and/or a vote so it expired at 5 p.m.  Mayor Bill Mutz said, "Even though the City's Mask/Face-Covering resolution expired, we still strongly encourage Lakeland area residents to wear a face-covering as the first line of defense in helping curb the spread of the coronavirus."
During the October 5th City Commission Meeting, Mayor Mutz read a letter provided by area health care providers encouraging the City to continue with the mask resolution. The joint-letter stressed the effectiveness of wearing a mask as a preventative practice.  The Governor's Executive Order calling for Phase Three of the Safe, Smart, Step-by-Step Plan for Florida's recovery now prohibits local governments from fining those that don't comply to mask mandates.  The latest rules outlined in Executive Order 2020-244, and the infection rate for Lakeland decreased to an acceptable level since the mask resolution was first implemented, helped in the decision process to let the Mask Resolution expire.
Private businesses can mandate their own rules for those visiting buildings, restaurants, and retail establishments. These businesses can require masks/face-coverings to be worn before entering, because of private property rights.  It is up to the business on how they decide to handle mask/face covering issues within their establishment.
The Centers for Disease Control and leading health care organizations all state that face masks combined with other preventive measures, such as frequent hand-washing and social distancing, help slow the spread of the virus.  The City of Lakeland encourages the public to follow the CDC recommendations for social distancing and hygiene. The City of Lakeland has developed a dedicated webpage with a number of resources to help the community stay informed.  You can find this site by visiting LakelandGov.net/COVID19. 
Contact
Kevin Cook
---
About Lakeland
The City of Lakeland was incorporated in January 1885 and has grown to become one of the largest inland communities in Florida.  With a current population of over 100,000, Lakeland continues to grow. It has been designated a Standard Metropolitan Statistical Area by the US Census Bureau for over 30 years.  With tourist attractions and gulf beaches only an hour away, Lakeland continues to capitalize on its ideal central Florida location along the I-4 corridor.  The City owns and operates Lakeland Electric, the third-largest publicly owned utility in Florida and it was one of the first to offer power in the Sunshine State over 110 years ago.
For additional information about the City of Lakeland, please explore lakelandgov.net.
Citizens are also invited to follow the City on social media. 
---