Photo Opp | Swan Lottery & Sale
---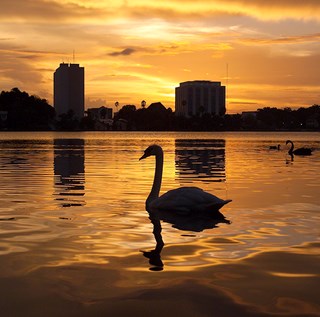 WHO:            City of Lakeland and Swan Mascot Morton
WHAT:          Swan Lottery
WHEN:          Friday, October 16th at 11 a.m.
WHERE:        City of Lakeland, City Commission Chambers (228 South Massachusetts Avenue, Lakeland, FL 33801)
WHY:             The City of Lakeland is selling 36 swans and due to overwhelming interest, a lottery will take place.
---
LAKELAND, FL (October 15, 2020) | Due to overwhelming interest in the upcoming Swan Sale, the City of Lakeland will be holding a lottery tomorrow (10/16) at 11 a.m. to randomly select individuals who are interested in purchasing a pair of the City's swans at $400 per swan.  The lottery will take place in the City Commission Chambers and the number of registrants will be entered into a random selection generator.  Each person picked will be contacted to make sure they are still interested and payment must be received by 12 p.m. on October 23rd.  The birds are to be picked up on October 29th at Lake Morton.
Today (10/15 by 5 p.m.) is the deadline to register for the swan lottery.  Those interested can go to LakelandGov.net/SwanSale for more information and to register for the lottery.  The City of Lakeland recently conducted the 40th Annual Swan Roundup as part of the wellness checks for Lakeland's iconic swans.  There are 86 swans total with 84 residing on Lake Morton and two on Lake Mirror.  The Lake Morton swan flock will be reduced by 36 as part of the swan sale.  Lakeland held its last swan sale in 2014.
Lakeland's current swan population has ties to Queen Elizabeth's Royal Flock. In the early 1950s a Lakeland resident residing in England wrote a letter to the Queen of England asking her highness if she would be so kind and donate a pair of swans to the City of Lakeland. Queen Elizabeth II replied to the request sending notice that two royal swans from her flock would be donated to the Lakeland community. The birds arrived in Lakeland on February 7, 1957, and were safely placed on Lake Morton.  The rest is history.
Contact
Kevin Cook
---
About Lakeland
The City of Lakeland was incorporated in January 1885 and has grown to become one of the largest inland communities in Florida.  With a current population of over 100,000, Lakeland continues to grow. It has been designated a Standard Metropolitan Statistical Area by the US Census Bureau for over 30 years.  With tourist attractions and gulf beaches only an hour away, Lakeland continues to capitalize on its ideal central Florida location along the I-4 corridor.  The City owns and operates Lakeland Electric, the third-largest publicly owned utility in Florida and it was one of the first to offer power in the Sunshine State over 110 years ago.
For additional information about the City of Lakeland, please explore lakelandgov.net.
Citizens are also invited to follow the City on social media. 
---