Hollis Garden Certified as Butterfly Garden by North American Butterfly Association
---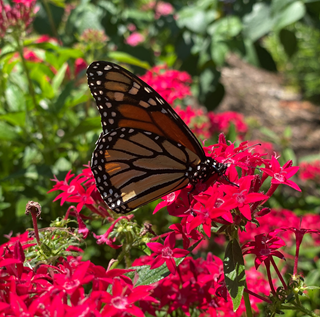 LAKELAND, FL (April 9, 2021) | Hollis Garden was recently recertified as a butterfly garden with the North American Butterfly Association (NABA) as a location that provides the necessary hosts and nectar plants for various types of butterflies including monarchs and swallowtails.
The North American Butterfly Association (NABA) was created in 1993 as a not-for-profit membership organization. It is the major North American organization promoting the conservation of butterflies and their habitat. NABA focuses its efforts on educating the public about the importance of butterflies and their habitats and on conserving butterflies, both to the benefit of humans and the environment. The mission of the organization is to increase public enjoyment and conservation of butterflies: making butterflies important to a growing number of people and creating a constituency that works to conserve butterflies and their habitats. NABA achieves its goals through promoting conservation of butterflies and their habitat, education and providing opportunities for the public to experience butterflies outdoor
Kevin Polk, Grounds Maintenance Supervisor for Hollis Garden said, "We plant over 15,000 annuals each year to attract butterflies and bees in Hollis Garden.  We really try to focus on regionally native plants when developing a habitat for butterflies.  It is important for our citizens to know that every garden helps create more habitat for butterflies and other pollinators."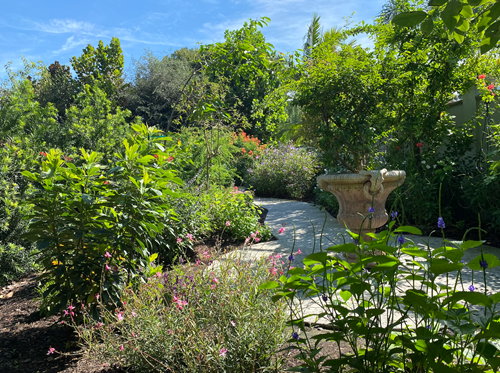 Hollis Garden is a botanical display garden set in a neo-classical architectural environment complete with patterned flower beds, public art, and ornamental fountains. Hollis Garden is a formal garden that is located on a 1.2-acre site located within historic Lake Mirror Park. Here you will find over 10,000 flowers, ornamental shrubs, and native trees.  From April through August, the park is open from 10 a.m. – 6 p.m. Tuesday through Sunday and closed on Mondays for maintenance.
The City of Lakeland is very conscientious that the preferred habitat for butterflies and other pollinators is shrinking.  Parks & Recreation crews constantly raise milkweed plants at the City's nursery and plant them throughout the City.  Milkweed is critical for monarch butterflies because they lay their eggs on this plant and caterpillars feed on the leaves. Because of this work, Lakeland has been recognized by the Monarch Joint Venture Organization for promoting critical Monarch butterfly habitat in Florida.
Contact
Kevin Cook
Director of Communications
City of Lakeland
863.834.6264
Kevin.Cook@LakelandGov.net
---
About Lakeland
The City of Lakeland was incorporated in January 1885 and has grown to become one of the largest inland communities in Florida.  With a current population of over 100,000, Lakeland continues to grow. It has been designated a Standard Metropolitan Statistical Area by the US Census Bureau for over 30 years.  With tourist attractions and gulf beaches only an hour away, Lakeland continues to capitalize on its ideal central Florida location along the I-4 corridor.  The City owns and operates Lakeland Electric, the third-largest publicly owned utility in Florida and it was one of the first to offer power in the Sunshine State over 110 years ago.
For additional information about the City of Lakeland, please explore LakelandGov.net.
Citizens are also invited to follow the City on social media. 
---