Public Notice: Polk County roads & drainage project will close portion of Ariana street
---
LAKELAND, FL (September 23, 2021) | The Polk County Division of Roads & Drainage will start a project on Wednesday, September 29th that will close Ariana Street between South Grady Avenue and Faye Avenue for approximately 45 days to allow construction of a 200' retaining wall on the north side of Ariana Street.  The project will also include the installation of storm drainage in the roadway with a manhole.  City of Lakeland Traffic Operations will monitor the signalized intersection at Harden/Sikes Boulevard at Ariana Street along with the intersection at Sikes Boulevard and Central Avenue and make temporary signal timing changes during the construction if necessary. According to the Polk County Division of Roads & Drainage, traffic will detour along S. Westgate Avenue or Southern Avenue depending on the direction of travel (see attached detour map). Detours are short and access to residences will be maintained.  All inquiries should be directed to Bill Skelton, Project Management Liaison, Roads & Drainage Division at 863/535-2200.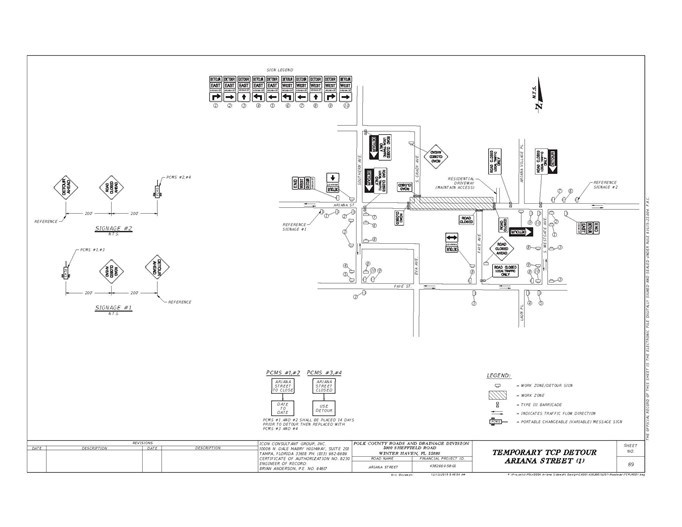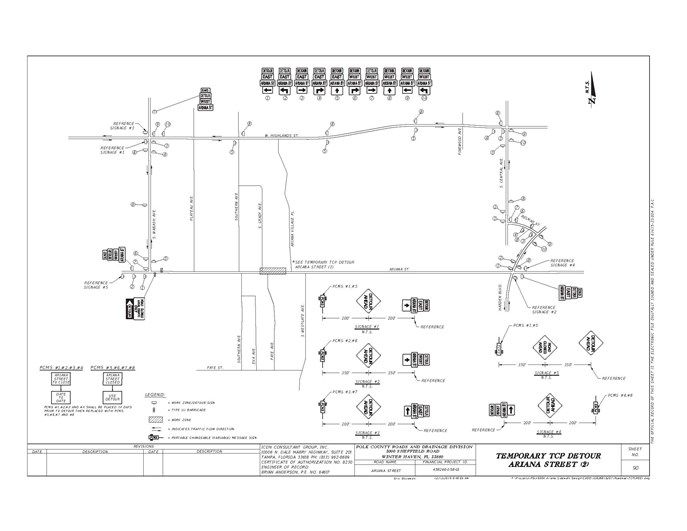 ---
Contact
Kevin Cook
Director of Communications
City of Lakeland
863.834.6264
Kevin.Cook@LakelandGov.net
---
About Lakeland
The City of Lakeland was incorporated in January 1885 and has grown to become one of the largest inland communities in Florida.  With a current population of over 100,000, Lakeland continues to grow. It has been designated a Standard Metropolitan Statistical Area by the US Census Bureau for over 30 years.  With tourist attractions and gulf beaches only an hour away, Lakeland continues to capitalize on its ideal central Florida location along the I-4 corridor.  The City owns and operates Lakeland Electric, the third-largest publicly owned utility in Florida and it was one of the first to offer power in the Sunshine State over 110 years ago.
For additional information about the City of Lakeland, please explore LakelandGov.net.
Citizens are also invited to follow the City on social media. 
---