City News Blog: City Of Lakeland Parks & Recreation Department Gets Cultured - As Of April 4th The Department Will Be Parks, Recreation & Cultural Arts
---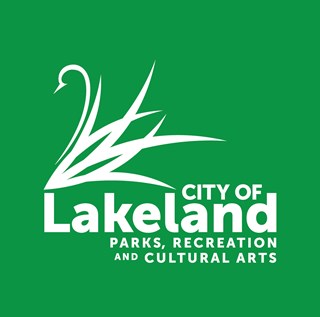 LAKELAND, FL (April 4, 2022) | The City of Lakeland Parks & Recreation Department is adding Cultural Arts to its name.  Yes, starting April 4th, the Department will be Parks, Recreation & Cultural Arts.  The addition of Cultural Arts to the Department not only recognizes programming, partnerships, and green spaces but it also highlights the adaptability of these spaces going forward.  Recreation and library needs have changed over the years to include cultural arts.
Bob Donahay, Director of Parks, Recreation & Cultural Arts said, "The addition of cultural arts allows our stakeholders to expand their view on what can be accomplished with our already successful Parks & Recreation inventory.  We already work with the arts community and provide vital arts programming at our facilities, so the name is a natural progression in the evolution of the Department."
Support for public art can easily be viewed along the Lemon Street Promenade which serves as home for the Annual Florida Outdoor Sculpture Competition. Artists showcase their work and compete for the People's Choice Award. Over the years many pieces have been purchased that are now on permanent display around City facilities. In fact, public art including 64 sculptures and murals are in place adding to the aesthetic and vitality of our Parks, Recreation & Cultural Arts facilities.
In spring 2022, the Lakeland History & Culture Center at the Main Library will open. This wonderful amenity is a dedicated exhibit and research space that shares inclusive stories of Lakeland in harmony with all those who have contributed, and continue to contribute, to its culturally diverse history.
Donahay added, "This is a great opportunity for the Department to analyze trends, work with citizens to provide safe, affordable, and accessible facilities and expand services to include even more cultural arts programming."
Cultural Arts Large Scale Projects and Ongoing Exhibits
Veterans Park Sculptures
Permanent Collection Sculptures
Florida Outdoor Sculpture Competition (Lemon Street Promenade)
Kaleidoscope Butterfly Art Project
Swansation Swan Art Project
J. Seward Johnson temporary exhibit
Murals
History & Cultural Center
Community Groups Using Facilities
Lakeland Community Theater
Fine Art at Magnolia
Lakeland Concert Band
Lakeland Arts Guild
Noah's Ark
Synchronized Swimming
MayFaire
Art Crawl
American Sewing Guild
Piatigorsky Foundation Concerts
Lakeland Symphony
Explorations V Partnership

---

Contact

Kevin Cook
Director of Communications
City of Lakeland
863.834.6264
Kevin.Cook@LakelandGov.net

---

About Lakeland

The City of Lakeland was incorporated in January 1885 and has grown to become one of the largest inland communities in Florida.  With a current population of over 100,000, Lakeland continues to grow. It has been designated a Standard Metropolitan Statistical Area by the US Census Bureau for over 30 years.  With tourist attractions and gulf beaches only an hour away, Lakeland continues to capitalize on its ideal central Florida location along the I-4 corridor.  The City owns and operates Lakeland Electric, the third-largest publicly owned utility in Florida and it was one of the first to offer power in the Sunshine State over 110 years ago.

For additional information about the City of Lakeland, please visit www.lakelandgov.net.  Citizens are also invited to follow the City on Facebook, Twitter, Instagram, YouTube, Vimeo, Snapchat and Nextdoor.  Citizens can find the City of Lakeland on these social media platforms by searching lakelandgov. 

 

For additional information about the City of Lakeland, please explore LakelandGov.net.
Citizens are also invited to follow the City on social media. 

---