Lake Park Drive Connector Awarded ASCE Project Of The Year
---
LAKLAND, FL (March 21, 2022) | The Lakeland Park Drive Connector roadway project was recently awarded the American Society of Civil Engineers (ASCE) Ridge Branch Project of the Year. The project was recognized by the ASCE because of the challenges associated with building the road through a wetland and the elevation solutions needed to connect to Carpenters Way.
The new roadway is currently under construction to connect Carpenters Way with Lakeland Park Drive. This new connector road will provide two travel lanes, a 10' wide shared-use path, street lighting, and a new intersection with Carpenters Way (located between I-4 and the Carpenters Way historic arch).
Construction began June 2021 and construction is scheduled to be complete April 2022.  Assistant Director of Public Works, Greg James said, "The Lakeland Park Drive Connector is an excellent example of a successful project designed with a collaborative and innovative approach and constructed in a challenging environment.  The project involved working in wetland and adjacent low-lying lands and an existing gas pipeline easement parallel to I-4 had to be avoided."  He added, "The wetlands and gas pipeline caused a great deal of planning before the project started and our engineers had to incorporate creative solutions to the existing issues in order to construct the roadway."
The project is slightly less than half a mile with two 11-foot lanes, a 10-foot pedestrian trail and two stormwater drainage ponds. Over 2,000 linear feet of storm sewer pipe was installed as part of the project and an extensive amount of earthwork was completed to make the project happen.  Construction is on schedule and the roadway is slated to open mid-April 2022. Design Fees for the project totaled $677,370 and the roadway costs $6,309,600 to construct.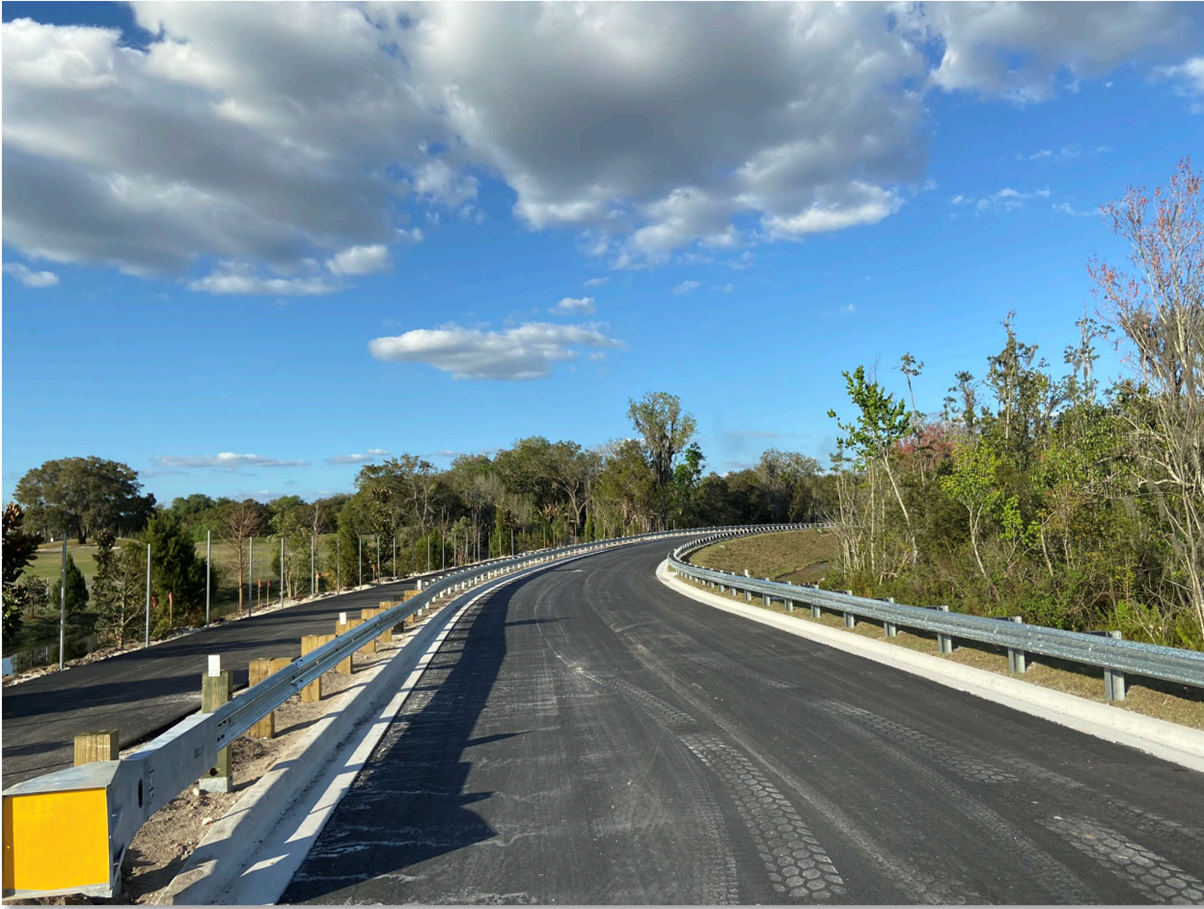 ---
Contact
Kevin Cook
Director of Communications
City of Lakeland
863.834.6264
Kevin.Cook@LakelandGov.net
---
About Lakeland
The City of Lakeland was incorporated in January 1885 and has grown to become one of the largest inland communities in Florida.  With a current population of over 100,000, Lakeland continues to grow. It has been designated a Standard Metropolitan Statistical Area by the US Census Bureau for over 30 years.  With tourist attractions and gulf beaches only an hour away, Lakeland continues to capitalize on its ideal central Florida location along the I-4 corridor.  The City owns and operates Lakeland Electric, the third-largest publicly owned utility in Florida and it was one of the first to offer power in the Sunshine State over 110 years ago.
For additional information about the City of Lakeland, please visit www.lakelandgov.net.  Citizens are also invited to follow the City on Facebook, Twitter, Instagram, YouTube, Vimeo, Snapchat and Nextdoor.  Citizens can find the City of Lakeland on these social media platforms by searching lakelandgov. 
For additional information about the City of Lakeland, please explore LakelandGov.net.
Citizens are also invited to follow the City on social media. 
---