City Manager Names Next Police Chief Sammy Taylor Will Lead The Department After Ruben Garcia Retires - City News Blog
---
LAKELAND, FL (November 7, 2022) | The City of Lakeland is very excited to announce Sammy Taylor Junior as Lakeland's next Chief of Police as current Chief Ruben Garcia readies for retirement with his last official day approaching at the end of the month.  City Manager Shawn Sherrouse said, "I believe it is very important that we name Chief Garcia's successor now so we can smoothly transition into Taylor's leadership role as Chief of the Lakeland Police Department."
Taylor said, "I am exceedingly humbled and honored to be given the opportunity to serve as Lakeland's next Chief of Police. Chief Garcia has set the standard for what it means to be a servant leader, and I am honored to work alongside the consummate professionals at the Lakeland Police Department who have dedicated themselves to ensuring the safety of our community.  Our culture of Commitment to Excellence, Community Policing, and Compassionate Accountability will continue to be our touchstones as we stand on the shoulders and the legacies of those officers that came before us. After serving this community for almost 34 years, I still have a passion for helping people, and I look forward to coming to work every day to ensure our citizens and visitors alike receive the exceptional police service they deserve."
Sherrouse said, "Assistant Chief Taylor's experience, reputation, and character give me full confidence in his ability to lead the Lakeland Police Department as our community's next Police Chief. The next several weeks will be very beneficial for Assistant Chief Taylor to have Chief Garcia assisting in the transition process, providing crucial insight and critical job knowledge as we prepare for new leadership when Chief Garcia officially retires on November 30th."
Assistant Chief Taylor was hired by the Lakeland Police Department in February 1989 and was promoted to Sergeant in 1997, where he supervised officers in the Uniform Patrol Division and the Criminal Investigations Division. Sam was promoted to Lieutenant in December 2002 and has served as a Lieutenant in the Uniform Patrol Division, 911 Emergency Communications, and the Criminal Investigations Division. In 2015, Sam was promoted to Captain, overseeing the Special Operations Division, and then transferred to supervising the Investigative Services Division. In 2019 Sam was promoted to the rank of Assistant Chief. As Assistant Chief, he provided direction for the Special Services Bureau responsible for personnel and services, including SWAT, K-9 Unit, School Resource Officers, Traffic, DUI Enforcement, Red Light Cameras, Crime Prevention, 911 Communications, Planning, and Research, Recruiting and Training before transferring to his current role of overseeing the Criminal Investigations Bureau. 
During his career, Assistant Chief Taylor has been selected for leadership positions or served as a representative on multi-jurisdictional task forces, including with the Federal Bureau of Investigations (FBI), Florida Department of Law Enforcement (FDLE), and State Attorney's Office. 
Assistant Chief Taylor graduated from Polk Community College in 1981 with an A.A. degree and the University of South Florida in December 1993 with a B. A. in Criminal Justice. He received his Master of Public Administration (MPA) with a concentration in National Security issues from Troy State University in December of 2002. 
Assistant Chief Taylor completed the Certified Public Manager course and received the CPM designation from Florida State University in 2009. He is a 2011 graduate of the Southern Police Institute (SPI) at the University of Louisville in Louisville, Kentucky, and a graduate of the Police Executive Research Forums' Senior Management Institute for Police at Boston University.
The specifics of the hiring agreement, including salary, have not yet been determined and will be released once those details have been finalized. City Manager Sherrouse said, "I have discussed salary with Sammy in concept, and we have a gentleman's agreement, but we need to get all of the information finalized and official before it is publicized."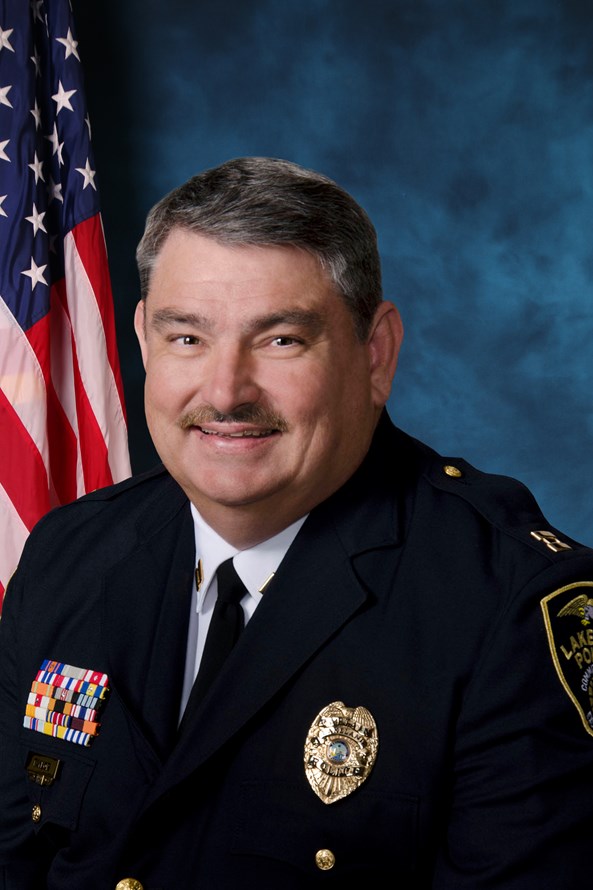 ---
Contact
Kevin Cook
Director of Communications
City of Lakeland
863.834.6264
Kevin.Cook@LakelandGov.net
---
About Lakeland
The City of Lakeland was incorporated January 1885 and has grown to become one of the largest inland communities in Florida.  With a current population of over 100,000 Lakeland continues to grow. It has been designated a Standard Metropolitan Statistical Area by the US Census Bureau for over 30 years.  With tourist attractions and gulf beaches only an hour away, Lakeland continues to capitalize on its ideal central Florida location along the I-4 corridor.  The City owns and operates Lakeland Electric, the third largest publicly owned utility in Florida and it was one of the first to offer power in the Sunshine State over 115 years ago. 
For additional information about the City of Lakeland, please visit www.lakelandgov.net.  Citizens are also invited to follow the City on Facebook, Twitter, Instagram, YouTube, Vimeo, Snapchat and Nextdoor.  Citizens can find the City of Lakeland on these social media platforms by searching lakelandgov. 
For additional information about the City of Lakeland, please explore LakelandGov.net.
Citizens are also invited to follow the City on social media. 
---