Join the City of Lakeland as we celebrate Black History Month at the Black History Festival in Jackson Park on February 18 from 10 a.m. to 2 p.m. with various artisan vendors, kids' activities, food trucks, and entertainment.
The community can look forward to outstanding dance performances by Crystals World of Dance, bounce houses for the little ones, and an opportunity to interact with the neighborhood associations that make our City great! This year, be sure to venture inside the Coleman-Bush Building to check out a neighborhood history walk featuring information on some of the pioneers of Lakeland's black community provided by the Lakeland History and Culture Center. 
Interested in vending? Head over to our vendor page to submit an application.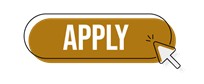 Email ColemanBush@lakelandgov.net or call 863-834-3220 for more info.