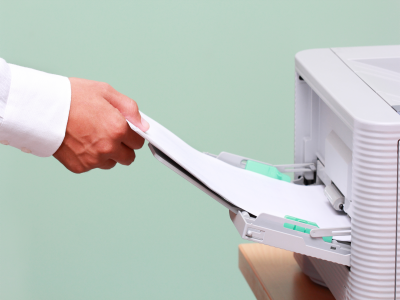 Printing
---
All library computers at the Lakeland Public Library, Larry R. Jackson Branch, and eLibrary South Lakeland are able to print.
Print jobs will remain in the system for 24 hours.
Black and white printouts are 10¢ per page.
Color printouts are 50¢ per page.
With the Mobile Printing service patrons can submit documents to print, from remote locations on any internet connected device, to various branches.