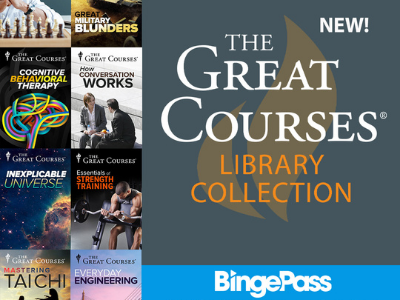 Great Courses through hoopla
Science, history, wellness, travel - no matter your interest, learn more about it with The Great Courses BingePass...new on hoopla! Use one borrow to access one or multiple courses - whatever you choose! Each course is broken into multiple easy-to-watch video lessons, so you can choose how much you want to watch and learn at a time.
Don't have hoopla yet? Create a free account with your library card and download/stream up to 12 titles per month, including the new BingePass collections.