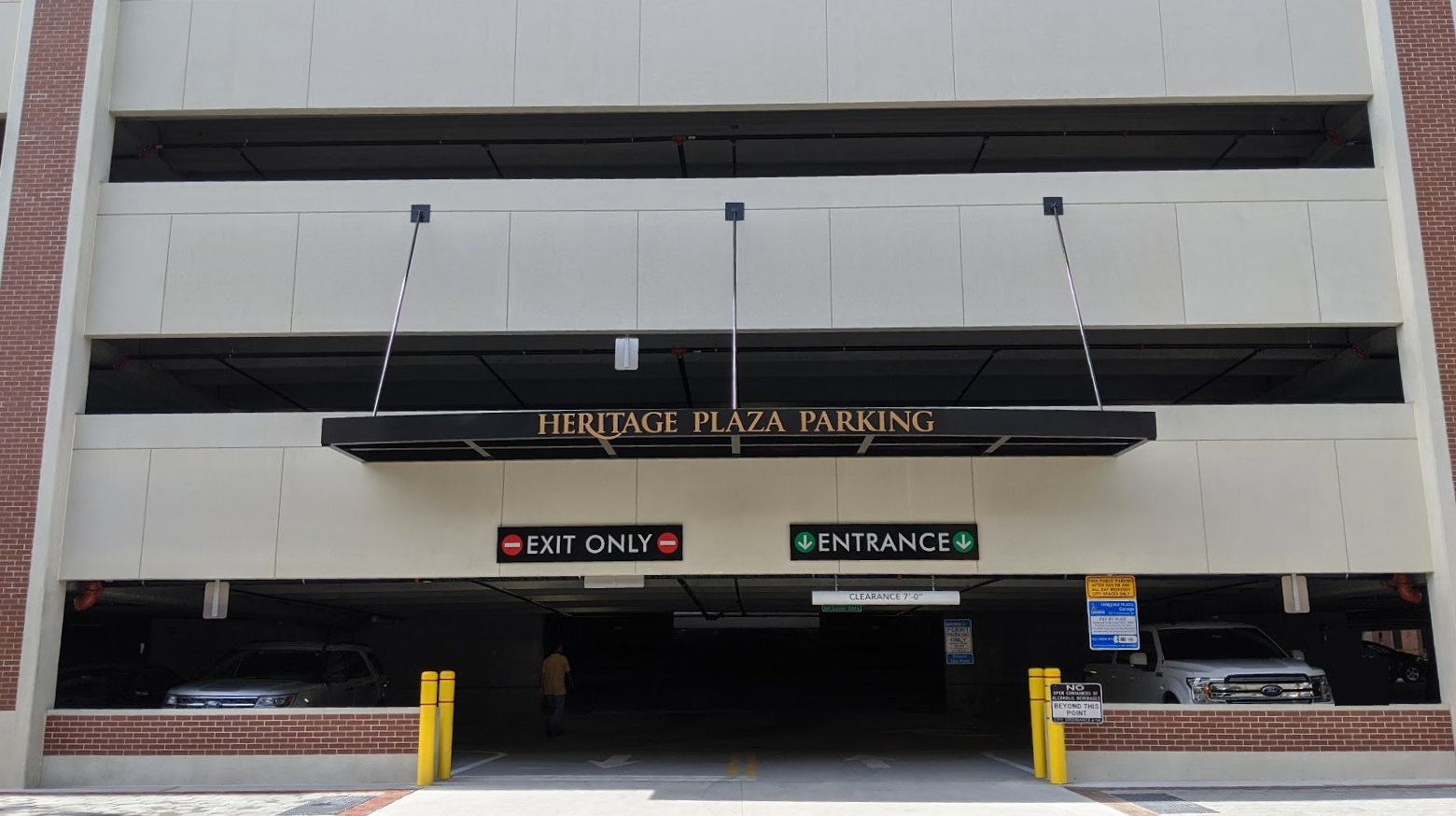 Heritage Garage
227 South Kentucky Avenue
Lakeland, FL 33801
863.834.6303
---
Parking garage has shared ownership with the City of Lakeland (411 spaces), Lakeland Regional Health Systems (125 spaces), MidFlorida Credit Union (175 spaces) and Heritage Plaza (125 spaces).
49 visitor spaces on 1st level are available, $1.00 per hour.
8 Accessible spaces available, free of charge for an unlimited period of time.
Payment via the Pay Station on site or ParkMobile Zone 2701.