City of Lakeland Parks Facility Openings
---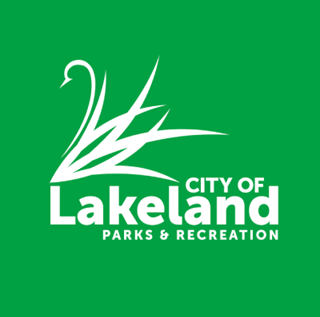 LAKELAND, FL (May 22, 2020) | A number of City of Lakeland Park facilities will start opening to the public on June 1, 2020 with safety protocols in place.  Park users are strongly encouraged to practice social distancing, good hygiene, and personal protection when using City of Lakeland facilities.
Gandy and Simpson Park Pools are scheduled to be reopened June 1, 2020 with proper protocols. Staff has worked diligently to incorporate standard operating processes and opportunities to provide public safety and sanitation. Operations staff will be sufficiently prepared and protocols will include requirements and directives for scheduled lap swim and open swim periods. Open swim schedules will be administered at reduced capacities, with breaks in the day for cleaning the pool areas and bathhouses.  
Lake Bonny Skate Park is scheduled to be reopened on June 1, 2020 with proper protocols. Staff is prepared and staffing is in place to manage the reopening.
The Main and Jackson Libraries, in cooperation with the County Library Cooperative, is scheduled to reopen June 1, 2020 with strict protocols as designated by the Governors Executive Order. The libraries have been administering curb service operations with proper staffing since May 18, 2020 with great success.     
Recreation Centers, Weight Rooms, and Cardio Rooms are reopening June 8, 2020. The Kelly Recreation and Simpson Park weight rooms and cardio room facilities will reopen under strict social distancing and sanitization protocols as outlined in the Governors Executive Order. The attendees will be required to utilize the facilities by appointment only in order to maintain proper social distancing and allow for cleaning following the timed sessions (walk-ins may be accepted if occupancy and space allow).  
Recreation Center Class Programs: Coleman Bush -  Staff has outlined proper standard operating procedures and protocols to begin summer tutoring and enrichment class with a ratio of 1:9 on June 15, 2020. Additionally, similar standard operating procedures and safety protocols have been developed to begin the City's Teen Camp Program at the Jaycee Building on June 15, 2020. The program will maintain a 1:7 ratio and a cap of 21 teen children total.  
Summer Camps: City staff is preparing for Summer Camps and there will be an announcement in the near future that outlines the details for this program.
Contact
Kevin Cook
---
About Lakeland
The City of Lakeland was incorporated in January 1885 and has grown to become one of the largest inland communities in Florida.  With a current population over 100,000, Lakeland continues to grow. It has been designated a Standard Metropolitan Statistical Area by the US Census Bureau for over 30 years.  With tourist attractions and gulf beaches only an hour away, Lakeland continues to capitalize on its ideal central Florida location along the I-4 corridor.  The City owns and operates Lakeland Electric, the third-largest publicly owned utility in Florida and it was one of the first to offer power in the Sunshine State over 110 years ago.
For additional information about the City of Lakeland, please explore lakelandgov.net.
Citizens are also invited to follow the City on social media.  
---