Public Notice: Main Street Pathways Project To Be Completed Spring 2022
---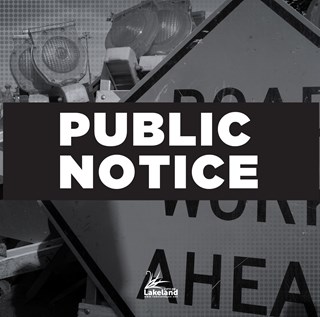 Multi-use trail between Interlachen Parkway and Longfellow Boulevard
LAKELAND, FL (November 1, 2021) | The City of Lakeland recently started the Main Street Pathway project that includes the construction of a 10-foot-wide asphalt multi-use trail on the south side of Main Street between Interlachen Parkway and Longfellow Boulevard.  The project scope includes the installation of ADA-deployment and bench pads for six Citrus Connection mass transit stops along the way.  The project also includes updated traffic signalization at the Longfellow Boulevard intersection.
The pathway project is 100% funded by the Florida Department of Transportation (FDOT). The total estimated cost for the Main Street Pathway and Transit Enhancements project is $802,004.48. This includes design, construction, engineering, and inspection costs.  The pathway project will provide a completely new bicycle/pedestrian facility on the south side of Main Street that does not exist today, filling in an important missing gap between Lake Bonny and Longfellow Boulevard, where Polk County's new sidewalk begins and continues east.  The project is currently underway and is projected to be completed in April 2022.
The pathway and transit enhancement project addresses bicycle/pedestrian needs on a collector road that serves as a major commuter route between the Lakeland urban core and established neighborhoods to the east.  The project also serves local neighborhood accessibility needs and provides a recreational connection as an extension of the East Lake Parker Trail. 
Please contact Ryan Lazeny, Manager of Engineering at 863/834-6041 with any questions regarding this project.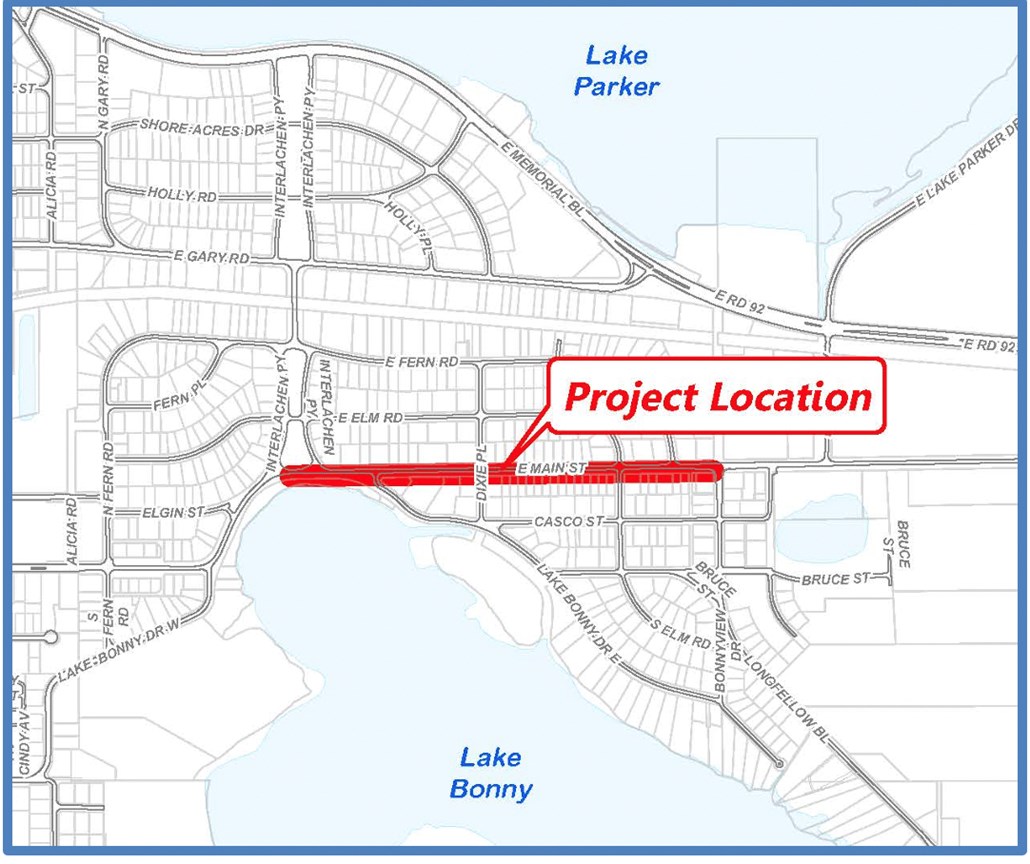 ---
Contact
Kevin Cook
Director of Communications
City of Lakeland
863.834.6264
Kevin.Cook@LakelandGov.net
---
About Lakeland
The City of Lakeland was incorporated in January 1885 and has grown to become one of the largest inland communities in Florida.  With a current population of over 100,000, Lakeland continues to grow. It has been designated a Standard Metropolitan Statistical Area by the US Census Bureau for over 30 years.  With tourist attractions and gulf beaches only an hour away, Lakeland continues to capitalize on its ideal central Florida location along the I-4 corridor.  The City owns and operates Lakeland Electric, the third-largest publicly owned utility in Florida and it was one of the first to offer power in the Sunshine State over 110 years ago.
For additional information about the City of Lakeland, please explore LakelandGov.net.
Citizens are also invited to follow the City on social media. 
---