Toby's Water Warrior Tuesdays!
It's time for Toby's Water Warriors Tuesday!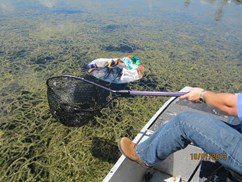 Did you know that garbage, such as plastic bags and bottles, and cigarette butts that are left on the streets, are washed into the lakes and streams and can choke or suffocate aquatic life such as ducks, fish, turtles and birds?
Check back here or check the City of Lakeland's Facebook page every Tuesday for more!
"Let's help keep Lakeland beautiful and litter-free!"
-Toby