NOAA Aircraft Operations Center Expanding to Support Growing Fleet
---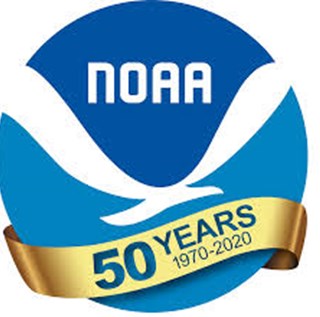 City of Lakeland, FL, will lease additional office and hangar space to NOAA
LAKELAND, FL (April 16, 2020) | The NOAA Aircraft Operations Center (AOC) will be expanded under the terms of a new 20-year lease NOAA signed today with the City of Lakeland, Florida. NOAA Aircraft Operations Center Hangar (Lakeland, Florida) interior showing two Twin Otters, two WP-3Ds and a King Air on January 3, 2020. Located at Lakeland Linder International Airport, AOC serves as the main base for NOAA's current fleet of nine specialized environmental data-gathering aircraft, including the agency's three "hurricane hunter" planes. NOAA moved into the Lakeland facility in 2017.
Under the lease terms, the City of Lakeland will expand the existing AOC facility this year from 99,000 to 156,043 square feet, including additional office and hangar space, to accommodate new aircraft NOAA is acquiring to support hurricane, coastal mapping, emergency response, and other missions.
"With an expanded facility in Lakeland, our highly-skilled NOAA Aircraft Operations Center team and the aircraft they operate, manage and maintain will be better able to support NOAA and the nation," said Rear Adm. Michael J. Silah, director of the NOAA Commissioned Officer Corps and NOAA Office of Marine and Aviation Operations. "This agreement also solidifies our long-term commitment to Lakeland."
Airport Director Gene Conrad stated, "We are extremely grateful to NOAA leadership for their continued belief in Lakeland Linder International Airport. Our community and airport are proud of the mission that the NOAA AOC team performs on a year-round basis, and we look forward to supporting them in that mission for the next 20 years."
NOAA's aircraft fleet is maintained and operated by a team of approximately 110 civilians and NOAA Corps officers. NOAA aircraft play a vital role in collecting environmental data essential to protecting lives and property, conserving and managing coastal and marine resources, and understanding weather and climate.
See the original NOAA News Blog
Contact
---
About Lakeland
The City of Lakeland was incorporated in January 1885 and has grown to become one of the largest inland communities in Florida.  With a current population of over 100,000, Lakeland continues to grow. It has been designated a Standard Metropolitan Statistical Area by the US Census Bureau for over 30 years.  With tourist attractions and gulf beaches only an hour away, Lakeland continues to capitalize on its ideal central Florida location along the I-4 corridor.  The City owns and operates Lakeland Electric, the third-largest publicly owned utility in Florida and it was one of the first to offer power in the Sunshine State over 110 years ago.
For additional information about the City of Lakeland, please explore lakelandgov.net.
Citizens are also invited to follow the City on social media.
---