PPE Donated to Lakeland-Area Assisted Living Facilities
---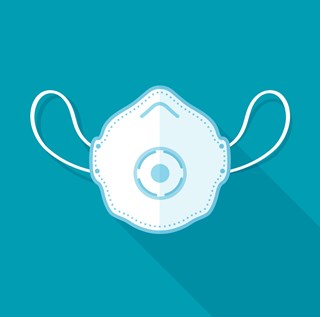 WHO: Commissioner Scott Franklin
WHAT: PPE Donations to Lakeland area assisted living facilities
WHERE: Grand Villa of Lakeland - 2111 Lakeland Hills Blvd, Lakeland, FL 33805
WHY: Assisted living facilities are at the forefront of the COVID-19 crisis
WHEN: Friday, May 1st at 1:30 p.m. 
LAKELAND, FL (April 30, 2020) | Lakeland Commissioner Scott Franklin was recently contacted by a client who wanted to donate personal protective equipment to assisted living facilities. Working with the Florida Assisted Living Association, the donation of 6,000 pieces of PPE gear will go directly to Lakeland area assisted living facilities. These items are in high demand by those working in direct environments impacted by the coronavirus.  Franklin said, "We really want to help some of our most vulnerable citizens who are being severely impacted by the coronavirus.  Hopefully, this donation will mitigate the spread of the coronavirus inside our assisted living facilities and ultimately save lives."
Since the COVID-19 pandemic first surfaced in the United States, the number of cases and deaths in nursing homes and other long-term care (LTC) facilities has been rising. To date, more than 10,000 COVID-19 related deaths have been reported among long-term care facility residents.  In Florida, nearly 400 nursing homes and assisted living facilities have had at least one confirmed case of the highly contagious virus, according to the Florida Department of Health. State data shows 2,225 assisted living residents have tested positive for the virus and 1,130 staff members. That also means long-term care facilities account for at least 1 in 10 of the total known coronavirus cases in the state. Closer to home, 15 of Polk County's 22 coronavirus related fatalities were people older than 80, according to the latest Department of Health update.
Contact
Kevin Cook
---
About Lakeland
The City of Lakeland was incorporated in January 1885 and has grown to become one of the largest inland communities in Florida.  With a current population over 100,000, Lakeland continues to grow. It has been designated a Standard Metropolitan Statistical Area by the US Census Bureau for over 30 years.  With tourist attractions and gulf beaches only an hour away, Lakeland continues to capitalize on its ideal central Florida location along the I-4 corridor.  The City owns and operates Lakeland Electric, the third-largest publicly owned utility in Florida and it was one of the first to offer power in the Sunshine State over 110 years ago.
For additional information about the City of Lakeland, please explore lakelandgov.net.
Citizens are also invited to follow the City on social media. 
---