2021 Budget Retreat Synopsis
---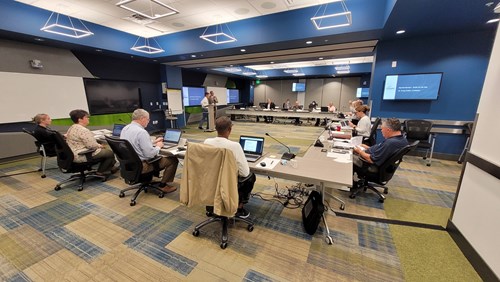 LAKELAND, FL (April 20, 2021) | During today's Budget Retreat, the Lakeland City Commission took one of the first steps in developing the Fiscal Year 2022 budget. The retreat resulted in 34 new or existing projects/initiatives that were prioritized through a ranking exercise that has affordable housing listed as the number one City Commission priority for Fiscal Year 2022. 
The City of Lakeland operates on an October – September fiscal year.  The City Commission Budget Planning Retreat is part one of a deliberate process that weights initiatives, operational funding, and revenues to produce a balanced budget.  The 34 prioritized initiatives may or may not receive funding as the budget process progresses but they are on the radar going forward.
Major Takeaways
The City Commission agreed with a 7-0 thumbs up that they would like to see the budget for affordable housing projects increased from $500,000 to $750,000 for the upcoming budget year.  The group showed unanimous support to increase funding from $250,000 to $275,000 for cultural arts.  They also agreed to appropriate $1M toward the backstop guarantee that will be leveraged with the private sector and funding from Polk County to help entice commercial airline service to Lakeland Linder International Airport.  The money would go into a "revenue guarantee" fund that will help lure a major commercial passenger carrier to Lakeland Linder. The money would cover any losses an airline company might have during the first year of passenger service. This type of incentive is typical to help attract an airline carrier to take the risk on starting a new airport operation.
---