Play Ball! Grapefruit League Given Green Light with COVID Protocols in Place
---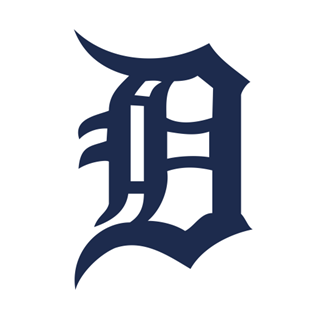 LAKELAND, FL (February 3, 2021) Updated February 4, 2021 | This year will be the Tigers' 85th season for Spring Training at TigerTown, extending the longest-standing relationship between a Major League team and a current Spring Training host city. The 2021 spring season will be the club's 56th consecutive season of playing at Publix Field at Joker Marchant Stadium. The Detroit Tigers will conduct the first workouts for pitchers and catchers on February 17, a few days ahead of the position players with full squad workouts to begin on February 22.  
Director of Parks & Recreation, Bob Donahay said, "The 2021 Grapefruit League season will go on as scheduled but there will be a few changes for the fans and ticket holders.  Major League Baseball has approved of our plan, and in order to keep physical distancing protocols, seating capacity will be reduced by approximately 20% to 2,000,  and tickets will be sold in pods of two or four with six-foot distancing standards in place between pods."
Party areas including the Pepsi Porch and the Berm will operate at a reduced capacity. Masks will be mandatory for all visitors and the standard security procedures will be in place. Additional guidelines and safety protocols will be announced in the coming weeks. Due to the MLB rules of separation, there will be no on-field, pre-game activities before the first pitch at each game, and fan interaction with players will not be permitted.
In Lakeland, the Spring Training season starts on February 26 when the Detroit Tigers play an exhibition game against Southeastern University at Publix Field at Joker Marchant Stadium. Grapefruit League play begins the next day when Detroit visits Tampa to play the Yankees.  The Tigers host the Red Sox on February 28 for the first home game of Spring Training. Contact the Lakeland Box Office at (863) 686-8075 or email at springtraining@tigers.com.
---
2021 Tigers Spring Training Home Schedule
Feb. 28: Red Sox (Lakeland)
March 1: Astros (Lakeland)
March 2: Braves (Lakeland)
March 4: Orioles (Lakeland)
March 6: Yankees (Lakeland)
March 7: Nationals (Lakeland)
March 11: Blue Jays (Lakeland)
March 12: Phillies (Lakeland)
March 14: Pirates (Lakeland)
March 17: Orioles (Lakeland)
March 18: Rays (Lakeland)
March 21: Blue Jays (Lakeland)
March 23: Phillies (Lakeland)
March 24: Rays (Lakeland)
March 26: Yankees (Lakeland)
March 27: Phillies (Lakeland)
March 29: Rays (Lakeland)
For more information on the Detroit Tigers and to see a complete Grapefruit League schedule, please go to www.tigers.com.
Contact
Kevin Cook
Director of Communications
City of Lakeland
863.834.6264
Kevin.Cook@LakelandGov.net
---
About Lakeland
The City of Lakeland was incorporated in January 1885 and has grown to become one of the largest inland communities in Florida.  With a current population of over 100,000, Lakeland continues to grow. It has been designated a Standard Metropolitan Statistical Area by the US Census Bureau for over 30 years.  With tourist attractions and gulf beaches only an hour away, Lakeland continues to capitalize on its ideal central Florida location along the I-4 corridor.  The City owns and operates Lakeland Electric, the third-largest publicly owned utility in Florida and it was one of the first to offer power in the Sunshine State over 110 years ago.
For additional information about the City of Lakeland, please explore LakelandGov.net.
Citizens are also invited to follow the City on social media. 
---